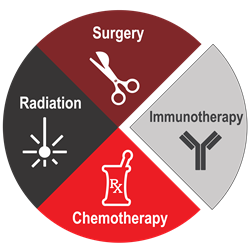 85% of the dogs showed a positive anti-tumor immune response
Lexington, KY (PRWEB) November 09, 2016
MediVet Biologics, a global leader in providing biologic therapies to the animal health market, announced the completion of a publication centering on its autologous canine cancer vaccine or K9-ACV. The vaccine was developed by researchers from MediVet Biologics to provide an immunotherapy option for dogs with cancer.
Cancer affects up to fifty percent of dogs over the age of ten and many pet owners are seeking advice for a treatment plan. In some instances, conventional therapies such as a chemotherapy and radiation may not be an option due to cost or access to specialty services. K9-ACV is designed to stimulate the canine patient's immune response to attack the cancer.
K9-ACV is an immunotherapy vaccine that has been designed to provide an affordable alternative for the family veterinarian cancer treatment plan. The vaccine is generated from the dog's own cancerous tumor which is submitted to a laboratory. The lab then develops a therapeutic form of immunotherapy designed specifically for that patient.
The initial paper demonstrated safety and examined the anti-tumor immune response in canine patients. 85% of the dogs in the paper showed a positive anti-tumor immune response. In addition, patients with different types of cancers showed improved clinical outcome following the therapy.
A secondary trial is open for enrollment at Kansas State University College of Veterinary Medicine to further monitor rate of clinical effectiveness.
Immunotherapy has made a resurgence in the fight against cancer, as researchers and clinicians now have a better understanding of the targets. Dr. John Yannelli inventor of the vaccine said, "In many human clinical trials of immunotherapy I was a part of, we impacted the lives of many patients with cancer in a very positive way. I have no doubt using similar approaches, that we will have the same impact in dogs with cancer. Thus, far, the response and enthusiasm from the animal health community and pet owners has been encouraging."
Click here to view the publication.
Click here if you think your pet may be a candidate for K9-ACV.