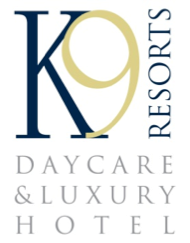 Fanwood, NJ (PRWEB) February 10, 2014
As Americans continue to invest in their pets health and well-bring, K-9 Resorts Daycare & Luxury Hotel (K-9 Resorts), the award winning daycare and overnight boarding facility franchise for dogs, continues its strong growth from 2013. Building off strong expansion results in the previous year, K-9 Resorts forecasts an additional five open locations, five newly signed franchisees and a master territory contracted by the end of 2014.
"Our upwards growth can be attributed to our ability to attract high-quality and dedicated franchisees who share our passion for pets and strong customer service," said Steven Parker, Co-founder of K-9 Resorts, who operates alongside his brother Jason. "There is incredible demand for our services in the communities we enter, and we will maintain our forward growth momentum and ongoing expansion plans in 2014."
K-9 Resorts is currently awarding territories along the East Coast, from Boston to Northern Virginia. Jason and Steven's appearances on CNN Money, FOX News, and most recently CNBC's hit show Power Pitch, has directed a wave of prospective franchisees across the U.S. to the brand, a clear indicator that not only are the services K-9 Resorts provides popular with clients, but with potential business owners as well.
"K-9 Resorts presents the perfect opportunity for both animal lovers and savvy business owners to take advantage of an industry that continues to grow despite poor economic times," Steven Parker said. "People love their pets, and the pet care industry shows no signs of slowing down."
Founded in 2005 as the second pet business run by brothers, Steven and Jason Parker, K-9 Resorts is the result of more than 15 years of pet care experience and countless hours of dedication. The Parker brothers and K-9 Resorts have set the industries standard in service for pet owners eager to provide their pets the finest boarding amenities available. The facilities are equipped with top-of-the-line dog pampering products, including spacious accommodations such as 9'x9' luxury suites and comfortable 5'x7' size rooms. With a goal of becoming the No. 1 pet care company in the nation, K-9 Resorts has undoubtedly set the bar high for its competitors.
"There's an immense amount of development potential in the pet services industry," said Jason Parker. "We hope to capitalize on this accelerated market growth by continuing K-9's expansion with our proven franchise model and our established presence as a top-tier facility.
ABOUT K-9 RESORTS
K-9 RESORTS DAYCARE & LUXURY HOTEL was founded in 2005 by brothers Steve and Jason Parker in Fanwood, N.J. When in their early teens, their parents denied them a dog of their own, so the entrepreneurial pair opened a professional pet-sitting business to prove they were not only willing, but ready to care for a dog. That business not only became a highly profitable enterprise that they sold for a six-figure sum in 2006, that revenue became the expansion fuel for their thriving K-9 Resorts business. The business, which is the only facility in New Jersey to have been rated Number 1 by multiple major publications, is now positioned for franchise growth throughout the Northeast U.S. K-9 Resorts was ranked Number 1 in its category by the Courier News and by New Jersey Monthly. To learn more about K-9 Resorts Daycare & Luxury Hotel and potential franchise opportunities, visit the company's website http://www.k9resorts.com.