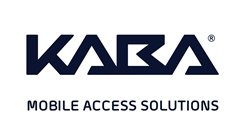 Our work with OpenKey has delivered a secure, seamless platform that allows guests with appropriate authorization to bypass the front desk and use their smart device to enter their rooms.
MONTREAL, QC, CANADA (PRWEB) August 18, 2015
Kaba announced a partnership with OpenKey to develop and implement a full-property mobile access system, with the first installation now live at a major North American property operated by Ashford. Kaba provides its Mobile Access Solution for their Saflok™ and ILCO™ brands of electronic locks. OpenKey provides universal front-end keyless mobile entry solutions that allow entry to hotel rooms via a guest's smart device. Click here for information on Kaba electronic locks.
Seamless Mobile Access Live at Major Ashford Property
Kaba's Vice President of Marketing Stephen Pollack said, "The collaborative Kaba – OpenKey Mobile Access solution for Ashford proves the convenience of guest mobile-key operation can be a reality for any property. Our work with OpenKey has delivered a secure, seamless platform that allows guests with appropriate authorization to bypass the front desk and use their smart device to enter their rooms. This and Kaba's other mobile access installations demonstrate that mobile is becoming the next step in guest convenience."
"Travelers have come to depend on their smartphone as a necessity for travel. Restaurant recommendations, directions, transportation and more can be controlled from a phone," said OpenKey CEO TJ Person. "Hotel guests can now control their stay from the OpenKey app in a secure and easy to use app that is available for both Android and iOS platforms."
"Guest comfort, convenience, and satisfaction are paramount to Ashford," said Ashford Executive Vice President Jeremy Welter. "We are excited to offer the benefit of mobile keyless entry across our portfolio of hotels. The OpenKey solution is used by multiple brands and independent hotels, which makes it especially appealing to both owners and guests."
Latest Kaba RFID Locks Are Mobile Access Ready
All Kaba RFID door locks shipped today are mobile-access iOS and Android compatible to give operators a flexible choice of guest entry options. Kaba mobile locks use a cloud-based mobile access system and BLE (Bluetooth Low Energy) to deliver a seamless, reliable, and highly secure guest experience. The flexibility of Kaba's mobile access solutions ensure that properties can meet travelers' emerging demand for greater mobile compatibility. Guests can check-in online with their mobile device, and use it during their stay as their very own mobile room key.
Are you ready for mobile access? Download a 6-point checklist for hoteliers
Is your property ready to install mobile access door lock systems for a superior guest experience? Find out now. Click here to download Kaba's white paper: "How Hoteliers Can Get to Secure Mobile Key: Understand what lies beyond the Tip of the Mobile Access Iceberg"
Kaba – Beyond Security
With its innovative products, systems, and services, globally active technology group Kaba (SIX Swiss Exchange: KABN) is a leading provider of high quality access management solutions, locks, cylinders, physical access systems, enterprise data and time recording, and hotel access systems. The Group is also the global market leader for high security locks, key blanks, transponder keys, and key manufacturing machines. The listed Group employs around 9,000 people in more than 60 countries. For more than 150 years, Kaba has set trends in security and beyond – in terms of functionality, convenience, and design -- always with a focus on optimum value to customers. Kaba provides the Saflok and ILCO electronic locking solutions. http://www.kaba.com and http://www.kabalodging.com
About OpenKey
OpenKey offers hotel owners the technology to control guest room access remotely regardless of existing lock-and-key technology. The company is redefining the way a hotel guest checks into their room by providing keyless entry through their smartphones. Hotels and guests benefit from OpenKey's open platform maximizing administrative efficiency, guest access and existing mobile hotel offerings. OpenKey streamlines the travel process from the convenience of a guest's smartphone, allowing the smartphone itself to serve as a key to the hotel room. Hotels who use the OpenKey technology are able to increase revenue by reducing overhead, improve guest satisfaction by simplifying and build customer loyalty through a sophisticated guest experience. For more information or to contact OpenKey directly, please visit http://www.openkey.co.