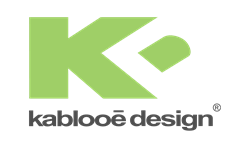 We Invent. We Design. We Engineer.
Minneapolis, MN (PRWEB) May 20, 2016
Kablooe Design, a leading provider of product design and development services to medical device and consumer goods companies, today announced its official 25th anniversary of the business. "We have worked hard to build long-term relationships," says President and CEO, Tom KraMer. "And we are so grateful to our customers for the privilege and honor of serving their product design and development needs through the years."
Kablooe has earned a host of awards including the Minnesota Cup, Medical Design Excellence Awards, and the Tekne Awards—among others. The company also co-founded the non-profit called Magic Arms, which provides a 3D printed exoskeletal device to enable kids with neuromuscular disorders to participate more fully in everyday activities. "I learned about the disease through our co-founder, Eric Jenson, who was shooting a video for Stratasys 3D printers," says KraMer. "Once I saw the video, I could not stop thinking about how we could get these "magic arms" out into the rest of the world. That's when the ball got rolling for the non-profit."
Companies such as NxThera, Octane Fitness, Medtronic, 3M, Boston Scientific, Universal Studios, Cega, and many other firms have benefited from Kablooe's full range of product design and development services. "When we officially started out back on May 14, 1991, we had only one customer, Tonka Toys, who soon went bankrupt and closed their doors," laughs KraMer. "I had just quit my "day job" but that didn't stop us. Our dedication to great service and putting our clients first helped the company grow quickly."
Services have expanded from those early days from just doing design and prototypes to include usability research, opportunity evaluation, formative studies, verification testing, human factors engineering, design development, mechanical engineering, educational offerings, and much more. "Our D3 process has been built upon almost three decades of real world development experience," says Senior Director of Product Development, Matthew Rust. "Each client benefits from the lessons we've learned, first-hand, along the way."
Kablooe is looking forward to the next twenty-five years of product design. "Wearable technology, the growing need of products designed for home healthcare, and the IoT brings about a whole realm of exciting challenges," says Design Director, Brian Mullins. "We are super excited to be working on projects with our clients that will positively impact the lives of their customers. It is a great time to be a designer!"
About Kablooe
Kablooe is the go-to partner for highly innovative product design and developmen t services. Our development team combines passion with a highly developed, comprehensive process to help our clients make products that matter. With over 25 year's product design and development experience, Kablooe has helped hundreds of companies be more innovative, from startups to Fortune 500 companies. For more information, visit http://www.kablooe.com.