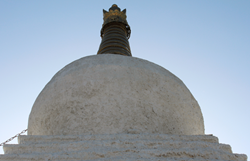 Tibet Ctrip Travel Service helps you access Tibet with better prices!
Lhasa, Tibet (PRWEB) May 29, 2015
With Tibet travel to Everest base camp suspended in light of the recent Nepal earthquake, many travelers are choosing the Kailash Pilgrimage as an alternative for the 2015 travel season. Mt. Kailash is sacred among Hindus and Tibetan Buddhists; each year, thousands complete the ritualistic trek around its base to wash their souls of misperceptions of reality. Tibet Ctrip Travel Service-TCTS (http://www.tibetctrip.com) provides a preview of what's in store.

The tour can begin from the border with Nepal or in Lhasa. Those beginning in Lhasa are in for a longer journey since Kailash is located in Tibet's westernmost region, Ngari. Either way trekkers will have a few days to adjust to the change in altitude before heading to higher ground.
On the Tibet trekking portion of the tour TCTS will provide all meals along with equipment such as tents, sleeping bags, and cooking gear. Support staff will take care of camp and yak will be hired to carry the load on the trail. This eliminates the risks and hassles of traveling internationally with expensive outdoor gear.
The trek itself is typically a three-day journey where trekkers will have a flexible schedule that allows them to move at their own pace. As a whole the tour blends fantastic scenery with interesting cultural experiences. Those who make the trek will come across people of a variety of cultures in addition to learning about Tibetan culture at temples and monasteries on the way to and from Kailash.
This Tibet tour is a special experience that also covers a lot of ground. Usually taking about 2.5-3 weeks, travelers not only complete the trek but also get to see a wide cross-section of Tibet. The best time of year to complete the trek is now through the end of July along with September and October, the monsoon rains of August trigger landslides that can render roads impassible. With the trekking season upon us now is the time to plan a tour!