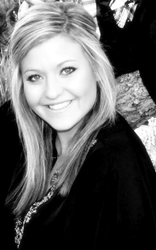 Independent authors have an almost impossible task to get their books distributed globally," said Kait Neese, CEO
Miami, Florida (PRWEB) December 17, 2014
"Independent authors have an almost impossible task to get their books distributed globally," said Kait Neese, CEO. She continued, "Our mission is to be the global voice of the independent author. We provide independent authors with the tools, access and education they need in order to distribute and sell their books on a global scale."
"Middle tier and larger publishers have the technical and sales staffs to connect with selling platforms, but what about the self-published author who does not have the resources to bring their book to the world? "That is what we do," she concluded, "we help independent authors enjoy the same global distribution opportunities as the larger publishers".
Additionally, BSBRD also offers literary agency rights representation. "There are numerous cases where an independent author receives an offer on their rights and they have no idea who to turn to" Ms. Neese added. "We offer a free contract review as a part of our service and have extensive experience with selling translation rights on behalf of independent authors. We know the current contracts and terms in the marketplace. Also, we know which digital rights networks the indie author should be joining to assist in the discoverability of their work."
About Kait Neese:
Previously employed as the Vice President of International Marketing at Publish on Demand Global(PODG), Ms. Neese has worked in the digital publishing sector of the book industry since 2009. Ms. Neese is one of the foremost experts on Print-on-Demand (POD), eBook and Self-Publishing technologies. Additionally she has attended over 40 International book fairs since 2010 and was recently a featured speaker at the First World Digital Publishing Conference held in Beijing, China this past November 2014.
About BSBRD:
Best Selling Books Rights & Distribution (BSBRD) is the global voice of the independent and self-published author. BSBRD offers international distribution and foreign rights representation to independent authors on a global scale. The company provides market access for authors into territories like Mainland China, Taiwan, India, Korea, Malaysia and more. BSBRD also works with and a host of other platforms such as Kobo, ePubDirect, Gardners and more to enable their clients to reach every corner of the world with ebook and POD distribution.