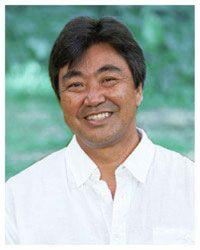 The Kaka'ako Dentistry Rewards Program showcases our commitment to be one of the most customer-focused and advanced Honolulu cosmetic dentistry practices in the community.
Honolulu, Hawaii (PRWEB) October 30, 2014
Kaka'ako Cosmetic Dentistry, a Honolulu dental practice, provides general dentistry, family dentistry, and cosmetic dentistry services, including teeth whitening, porcelain veneers, dental implants, and more to their community. Today Kaka'ako Cosmetic Dentistry announced the launch of a new program to reward long term and new dental patients.
The Kaka'ako Dentistry rewards program encourages patients in the practice to refer their family members and friends to this leading Honolulu dentist and, in return, they will receive a reward. "If you're in need of cosmetic dentistry in Honolulu, teeth whitening or porcelain veneers are a great option," suggests Dr. Adachi. "We work with our patients to develop a treatment plan that meets their needs and their budget - and we know that they are very appreciative to receive a beautiful smile and gentle dental care. Our referral rewards program allows patients to gift this same professional treatment to their family and friends." The current reward presents the referring patient with $50 towards any service at Kaka'ako Cosmetic Dentistry. The rewards constantly change, so patients can keep referring as many people as they would like while earning new benefits.
Honolulu cosmetic dentist Dr. Adachi believes that your oral health reflects your overall health, and in the importance of lifelong service to his patients. "Your smile is your first impression to the world around you," he says, "without saying a word, you convey your health and happiness as you go about your day. Our rewards program benefits our patients and shows them how much we value their loyalty and their long term health," says Dr. Adachi. "We hope this new program puts a smile on their faces, knowing we're grateful for their referrals."
Kaka'ako Cosmetic Dentistry was founded by Dr. Gerald Adachi; his team specializes in professional cleanings and checkups as well as smile makeovers with state-of-the-art restorative dentistry and cosmetic dentistry in Honolulu.
A graduate of USC, Dr. Adachi went on to receive his dental degree from the University of Pennsylvania, School of Dental Medicine. After completing his residency at St. Francis Hospital in Honolulu, Dr. Adachi began his cosmetic dentistry Honolulu practice. Dr. Adachi remains at the forefront of dental technology and techniques through continuing education. He has served as Chair of the Dental Education Program Committee for the Hawaii Dental Association, which plans continuing education programs and courses for dental professionals across Hawaii.
Kaka'ako Cosmetic Dentistry is currently accepting new patients and is looking forward to their new rewards program becoming an exciting opportunity for their existing customers to spread the word about their practice, while earning rewards at the same time. If you are looking for a dentist in Scottsdale, Dr. Adachi's dental office is located at 715 S King Street, Suite 425, Honolulu, HI 96813-3201. If you would like to schedule a consultation or appointment, please contact Honolulu cosmetic dentist, Dr. Gerald Adachi, at (808) 670-3576 or online at kakaakodentistry.com.