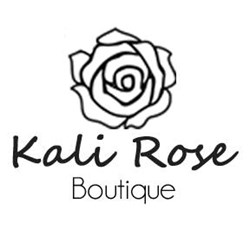 My goal is to inspire women to find themselves in fashion by offering clothing that inspires your own personal style. I aspire to help infuse your closet with special pieces that offer a fresh point of view
(PRWEB) November 12, 2013
Kali Rose Boutique, a contemporary fashion boutique for women of all ages, is pleased to announce its opening at 1344 King Street #102 in Bellingham, WA. The Kali Rose Boutique features current trends in fashion, with a fresh perspective, that make a statement. Each piece has been hand-picked and carefully selected to ensure that it fulfills the Kali Rose point of view and standards of style, fit, quality and detail. The boutique is open Tuesday through Saturday and styles are also available to purchase through their website kaliroseboutique.com
Kali Rose Boutique is owned and operated by Amy Jacobs, a hairstylist with a degree in fashion design. "Fashion is my first love, for as long as I can remember, I have loved clothes. I have been given the gift of style, and have an instinctual flare for trend spotting and finding pieces that are unique, flattering and wearable," says Jacobs. "My goal is to inspire women to find themselves in fashion by offering clothing that inspires your own personal style. I aspire to help infuse your closet with special pieces that offer a fresh point of view."
The website features all the latest styles, including sale items, making it easy to shop for that perfect look right from your computer. The site features an easy online shopping experience with multiple secure payment options.
"I love unique styles and super-hot trends at an affordable price, says fashion-blogger and Bellingham local Karla Swanson. "This is my kind of store!"
Kali Rose is named after the goddess Kali and translates to beauty in Greek. Kali is associated as the goddess of empowerment, beauty, with the art of pushing boundaries and possesses a little bit of a dark side. Rose represents a soft and sweet side to balance her. This is the essence of Kali Rose, a lot of beauty, a little sweet and a little bit edgy.
Kali Rose believes in fashion as an art form and expression of personality and welcomes everyone in the area to visit the new boutique. Kali Rose can also be found on Facebook featuring the latest styles, information and giveaways.
For more information please visit http://www.kaliroseboutique.com or Like them on Facebook
About Kali Rose
Locally-owned women's fashion boutique in Bellingham, WA, Kali Rose opened its doors in October 2013. The boutique is owned and operated by hairstylist Amy Jacobs who is pursuing her greatest passion-fashion. Open 5 days a week in Bellingham and always open online at http://www.kaliroseboutique.com.