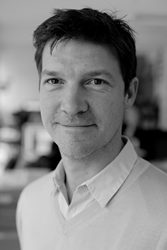 As the amount of media content available to consumers continues to grow exponentially, the discovery experience of finding relevant personalized content of interest to the consumer is paramount
DALLAS (PRWEB) February 05, 2015
Kannuu Pty Ltd, a provider of search, discovery and recommendation solutions for the connected television and media industry, today announced the opening of a new office in Central London. The company has hired senior digital media executive Tom Laidlaw as the vice president for the UK and Europe as a part of the company's market expansion in the region. As an emerging significant player in the space, Kannuu will aggressively pursue and partner with UK and European multiple system operator (MSO) and OTT service providers to drive the implementation of next-generation, personalized content discovery experiences for their customers.
"As the amount of media content available to consumers continues to grow exponentially, the discovery experience of finding relevant personalized content of interest to the consumer is paramount," said CEO of Kannuu Todd Viegut. "Our new London office, led by Tom Laidlaw, will capitalize on this trend and develop new and existing relationships with MSO and OTT providers serving the European market, bringing our innovation and leading technologies to the region."
As the new VP for the European market, Laidlaw brings a wealth of experience across digital media. Most recently he was the CEO of innovative online video company, Videojug. Laidlaw will leverage his experience of building business relationships and engaging executives of leading providers in the European connected TV industry as Kannuu continues to expand in this market.
"With an office based in London, Kannuu is ideally situated to deliver our innovative technology to the market here and bring transformative change to the way European consumers connect with content on TV," said Laidlaw. "By establishing Kannuu in the technology capital of the region, we will ensure our product strategy and service delivery maintain the decisive performance edge that differentiates us in the global content discovery experience market."
About Kannuu
Kannuu provides cutting-edge search, discovery and recommendation solutions for quickly connecting consumers with content in television, OTT media and mobile environments. Combining sophisticated delivery infrastructure, advanced search algorithms, proprietary recommendation techniques and an intuitive on-screen user interface, Kannuu enables device manufacturers, service providers, software companies and application developers to unlock the full value of their video content. By providing a fast, easy and vastly superior user experience, Kannuu satisfies consumers and drives revenue for service suppliers. For more on Kannuu, visit http://www.kannuu.com.