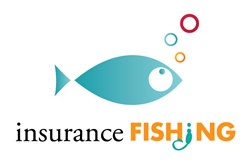 Use your online quote as a baseline for your decision-making.
Kansas City, MO (PRWEB) March 10, 2014
InsuranceFishing.com, an online destination that specializes in helping consumers connect with local insurance agents that fit each individual needs, would like to remind consumers that there are more advantages to using online insurance quote websites than being able to compare multiple policies for free: shopping online can also make it easier on your schedule and provide an improved customer experience. Shopping online without leaving the house is simply more convenient in today's fast paced world.
"The average homeowner spends about 2% of their annual income on their policy, so it's important to maximize what you get for your hard earned money," says Chans Weber a spokesperson from Insurance Fishing. "Some homeowners are unaware that there are free quotes available online, and instead opt to pay for an insurance quote. However, there are websites, like InsuranceFishing.com, that help you compare insurance quotes at no cost."
Please remember a few things when you are looking for an insurance policy and local agent online.
-Don't purchase the first policy that you find. Use websites like Insurance Fishing that offer side-by-side comparisons from multiple insurance companies to help you find the best deal and will link you with the most appropriate agent.
-Use Your Online Quote to Refine Your Search
Use your online quote as a baseline for your decision-making. First you should determine your price range and coverage needs and then go from there. It's important to remember that your first quotes will most likely be for basic coverage and that every state has different requirements when it comes to what level of insurance you'll need. You will need to determine what sort of add-ons your state requires, if any.
"InsuranceFishing.com allows you to compare multiple policies and protect your privacy at no cost," says Weber. "We invite you to hop on your computer and try our service."
For more helpful information and to get the best insurance quote comparisons, visit http://insurancefishing.com/.
About InsuranceFishing.com:
InsuranceFishing.com is a one-stop website that quickly and easily connects consumers with live local insurance agents, so they can get the best possible rates and coverage on all of their car, rental and homeowners insurance needs. There is no cost to access the website and no registration is required. As part of its inaugural launch, InsuranceFishing.com is currently available to help consumers find Kansas City homeowners insurance, Kansas City renters insurance, Kansas City auto insurance and Kansas City car insurance. Learn more at InsuranceFishing.com.