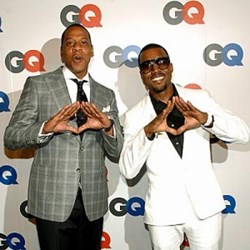 (PRWEB) October 19, 2013
For all the Kanye West fans out there, the Yeezus Tour is coming tomorrow. Yes, tomorrow. Kanye released the tour dates on September 6th, and the show will feature his sixth album, "Yeezus", which was released on June 18th. The first concert will be played at the Key Arena in Seattle Washington, and will be played in 23 U.S. cities over seven weeks. This will be Kanye's first tour since his Watch The Throne tour in 2011. Here is a list of the first few shows of the tour:
10/20: Vancouver, BC @ Pepsi Live at Rogers Arena
10/22: San Jose, CA @ SAP Center
10/23: Oakland, CA @ Oracle Arena
10/25: Las Vegas, NV @ MGM Grand Garden Arena
10/26: Los Angeles, CA @ Staples Center
10/28: Los Angeles, CA @ Staples Center
11/01: Anaheim, CA @ Honda Center
This tour has been highly anticipated by Kanye fans, especially after his performance at the 2013 VMAs. Joining Kanye on his tour will be another big star, Kendrick Lamar. This will be Kanye's first solo tour in five years, so fans have had a lot to look forward to. Lamar is set to perform on all shows of the tour as a special guest, except for 5, where another special guest will appear. It was recently confirmed that that special guest will be A Tribe Called Quest. To purchase Kanye West tickets, visit http://www.Ticketmonster.com.
Other hip-hop mogul, Jay-Z, also announced that he will be bringing his Magna Carter World Tour to the USA. In September 2013, Jay-Z revealed confirmed dates for his North American leg of his tour. His journey across America begins on November 30th, and will include 34 dates. The following are the first few show locations of his tour:
11/30: St. Paul, MN @ Xcel Energy Center
12/1: Lincoln, NE @ Pinnacle Bank Arena
12/2: Denver, CO @ Pepsi Center
12/6: Anaheim, CA @ Honda Center
12/7: San Diego, CA @ Valley View Casino Center
12/9: Los Angeles, CA @ Staples Center
12/10: Fresno, CA@ Save Mart Center
The tour will start out west, and make its way to Texas and Georgia, as well as North Carolina then up to New York and Pennsylvania.
While performing in London this past week, Jay-Z made his arrival a lot more interesting, by arriving by public transportation. He traveled by the London Underground, also called the "tube", while surprised passers and fans took pictures of the rare site. Fans that want to see Jay-Z perform in America, and see hat other surprises he has up his sleeve can purchase Jay-Z tickets http://www.Ticketmonster.com. Jay-Z's tour gets its name from his most recent album, Magna Carta Holy Grail. The album is his twelfth, and was released on July 4, 2013.
Ticket Monster is the number one stop to find tickets to all the top concerts. When they are sold out on other sites, Ticket Monster will come to the rescue. Not only does Ticket Monster always have tickets for sale, but they are offered at the lowest prices on the web. Kanye West and Jay-Z are just some examples of the many concerts Ticket Monster provides for its customers. Visit Ticketmonster.com for more details.