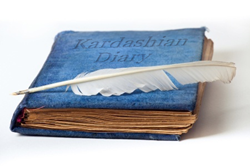 The greatest advantage irrevocable trusts present over prenuptial agreements is that they actually work!
Boston, MA (PRWEB) June 10, 2014
CNN called them the most talked about couple in the world (1). The Guardian Liberty Voice described the ceremony as magical and beautiful (2). Time magazine reported that their wedding photo broke an Instagram record after nearly two million users "liked" what the newlyweds shared. In late May, reality television star Kim Kardashian and hip-hop virtuoso Kanye West tied the knot during a lavish and extravagant wedding in Florence (3), which has been covered extensively by entertainment news outlets.
Details of the wedding, which was held at the historical Forti di Belvedere, are still emerging. CBS News reported that the plush and unusual ceremony featured restrooms arranged inside a golden tower, performances by John Legend and Andrea Bocelli, life-size nude sculptures, an exquisite four-course meal that included monkfish, a massive wedding cake that stood seven tiers high, a 45-minute toast by West (4), and a surprise performance by chanteuse Lana Del Rey right before the wedding (2).
As expected, producers and a film crew from Kardashian's reality television show was on hand to record the ceremony (2), which will be broadcast during the new season of Keeping Up With the Kardashians. Until then, fans of the newlyweds are keeping busy with social media discourse about the wedding and what the future holds for this celebrity couple.
Despite the intricate planning for this sumptuous wedding, not everything went as smooth as expected. According to CBS News, the names of the wedding guests had been engraved into the marble countertop tables, and some were misspelled (4). There were not enough chairs for all guests, and some of the decorations ended up falling apart. However, those who were at the ceremony described it as an amazing and romantic event.
An interesting tidbit about the Kardashian/West wedding is that it was almost delayed by a not-so-romantic situation. Two weeks before the wedding, the New Pittsburgh Courier reported that issues related to a prenuptial agreement were preventing the fabulous couple from walking down the aisle (5). The prenuptial agreement was being handled by Roc Nation, the entertainment management firm founded by hip-hop mogul Jay-Z (6).
Sign up to Learn the 7 Pros and Cons of Prenuptial Agreements. We explain it all in detail for you.
According to the New Pittsburgh Courier, West recently retained Roc Nation to handle his business affairs (5). The legal department at Roc Nation had just started going over West's sizable intellectual property catalog and his numerous contracts when the wedding plans were announced.
"Kanye West and his beautiful new wife are prolific entertainers. Listing their property, assets and business concerns on a prenuptial agreement is probably not a simple task," commented Rocco Beatrice of UltraTrust.com. Mr. Beatrice is the Managing Director of Estate Street Partners, LLC, a wealth management and estate planning firm that operates UltraTrust.com. "We can imagine that they have good reasons for getting a prenup, but they could have approached this issue from a more efficient angle. Kardashian and West should have gotten irrevocable trusts instead."
Irrevocable trusts are legal structures that offer formidable asset protection (7). These instruments are often used for estate planning purposes, but they can also be used as a superior alternative to prenuptial agreements.
CNN has cited entertainment news reports that discuss unusual provisions in the purported prenuptial agreement between West and Kardashian (1). "This is all speculation," explained Mr. Beatrice, "unless the couple shared their prenup with the public, there is no way to confirm provisions or even the existence of the agreement. If they file for divorce later down the line, however, their premarital intentions might end up as part of the public record."
Mr. Beatrice expanded on the above: "Many couples are unaware that divorce proceedings in certain jurisdictions are handled very publicly. Such is the case in California, where we get to learn about prenups and other juicy details. This is not the case with irrevocable trusts. If you want to keep your property and assets separate and private before getting married, your best bet is an irrevocable trust. Should you end up in divorce court, the judge will only look into the irrevocable trust to make sure that no marital property was transferred therein. That's it: You keep what belongs to you and no one has to know about it."
Mr. Beatrice offered an example related to West and Kardashian: "Let's say Kanye and Kim decide to keep their intellectual property separate before getting married. Instead of a complicated prenuptial agreement, they could each create irrevocable trusts and transfer their assets therein. Kardashian can put her TV show and numerous endorsement deals in trust, and all future revenue produced by her assets would be paid to the trust for the benefit of whoever she chooses. West can do the same with his music and lucrative contracts. If they ever get divorced, they would not have to let go of what they have worked so hard for."
In conclusion, Mr. Beatrice stated: "The greatest advantage irrevocable trusts present over prenuptial agreements is that they actually work. Prenups are routinely challenged, set aside and invalidated in court, and this is something that Kardashian is already familiar with through her bitter divorce from professional basketball player Kris Humphries. Irrevocable trusts, on the other hand, are extremely resilient and will stand up to any legal challenge due to their unique structure."
About Estate Street Partners (UltraTrust.com):
For 30 years, Estate Street Partners has been helping clients protect assets from divorce and frivolous lawsuits while eliminating estate taxes and probate as well as ensuring superior Medicaid asset protection for both parents and children with their Premium UltraTrust® Irrevocable Trust. Call (888) 938-5872 to learn more.
#
Sources:
1. edition.cnn.com/2014/05/23/showbiz/celebrity-news-gossip/kim-kardashian-kanye-west-married-wedding/ 5/22/14
2. guardianlv.com/2014/06/why-kim-kardashian-screamed-when-walking-down-the-aisle/ 6/5/14
3. time.com/2798499/kanye-west-kim-kardashian-most-liked-instagram-photo/ 5/30/14
4. cbsnews.com/news/kim-kardashian-and-kanye-west-wedding-details-emerge/ 5/29/14
5. newpittsburghcourieronline.com/2014/05/15/roc-nation-is-holding-up-the-kimye-wedding/
6. rocnation.com/about/ 6/2/14
7. irrevocable-trust.ultratrust.com/irrevocable-trust.html 6/4/14