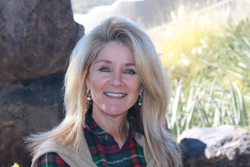 Fountain Hills, AZ (PRWEB) December 16, 2015
No. 1: The difference between preapproved and prequalified. Prequalified means lenders usually don't verify a buyer's information, whereas preapproved involves third-party verification, i.e. the buyer has already applied for a loan, the bank has verified the financial information and it promises to loan a specific amount at a specific interest rate. Prequalified means one has talked with a lender and based on the information given, the lender determines the lendee can reasonably expect to borrow a certain amount if, however, accurate information was given and there aren't any negatives.
No. 2: The longer a house languishes on the market, the less likely it is to receive its fair value. This means pricing it at fair or even slightly below market value from the start. Research similar homes in the area that are for sale and if they are going for, say, $310,000, list the home at around $300,000; position the house from the get-go to be the one that sells.
No. 3: Selling the house will probably take longer than expected. Understanding the timeline is crucial, and sellers need to be realistic about the market, as it is not likely a house will sell right away. Consider that it takes a couple weeks to get a home ready to sell, and that means making it sparkle; the average time a home spends on the market is two-and-a-half to three months, but that time can greatly vary depending on location and price; negotiating an offer can take a week or two; and a usual transaction, i.e. closing, can take a month to forty-five days.
From 2010-2015, Karen has been the No. 1 agent for Coldwell Banker in Fountain Hills/Scottsdale. She is one of the most experienced agents in her area. Because of her attention to detail, more than 80 percent of Karen's business comes from referrals.
About Karen DeGeorge, Coldwell Banker
Karen DeGeorge is a member of the National Association of Realtors, Arizona Association of Realtors and the Scottsdale Association of Realtors. She is also a Previews Luxury Property Specialist and specializes in luxury and golf course property, new and resale homes and condos, vacation and second homes and investment properties in the Fountain Hills, Scottsdale, Cave Creek & Carefree, Paradise Valley, Mesa and Gilbert areas. For more information, please call (480) 225-3766 or visit the office at 13125 N. La Montana Blvd., Suite F, Fountain Hills, AZ 85268.
About the NALA™
The NALA offers local business owners new online advertising & small business marketing tools, great business benefits, education and money-saving programs, as well as a charity program. For media inquiries, please call 805.650.6121, ext. 361.