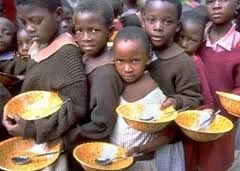 A monetary donation of any amount would be appreciated—even $10 can make an enormous difference in a child's life.
Newburyport, Massachusetts (PRWEB) February 22, 2014
Fitness guru, author, entrepreneur, and transformational speaker Kate McKay is planning a trip to Haiti at the end of February. She and her three children—Will, John, and Sophie—will be members of a Bennie Gaskins Foundation trip to Cape Haitien, to help the impoverished communities of the area become self-supporting. The Bennie Gaskins Foundation assists members of the community with clean water, food, shelter and education. McKay, herself, is currently raising money for a local school that serves hundreds of the area's children.
Bennie Gaskins began assisting communities in Cap Haitien in 1995. The foundation established in his name has continued with his work, targeting communities throughout the world that are besieged by poverty. Gaskins started his work hoping that by raising awareness for the world's impoverished peoples and working to help communities become self-supporting, they will in turn assist other communities, and so on. Education is one of the most dependable ways to build the strength of a community; educated children grow up to become leaders with valuable knowledge and skills, and may even become advocates for their respective homes on a global stage.
"A monetary donation of any amount would be appreciated; even $10 can make an enormous difference in a child's life," says McKay, who hopes to raise $2,500 and will source donations through the crowd-funding site gofundme.com. Gofundme.com allows users to donate to a cause as well as easily share a fundraising campaign on a plethora of social media sites.
"I'm thankful for all the support I've been receiving, whether it's in the form of donations or kind words of encouragement," concludes McKay, whose fundraising page has been showered with positive messages from well-wishers.
Kate McKay
Kate McKay is a transformational speaker, coach, fitness guru, entrepreneur, and mother whose passion is to spread her message of living a life of abundance. She recently released her first set of e-books; launched her 28-Day "Living Fabulously Fit, from the Inside Out!" program; built a multi-million dollar company from the ground up, and is a single mom to three. Kate also has a passion for fitness and inspires others to live their best life. Kate recently competed in a National Fitness Bikini Competition and placed in the top three, at the age of 50. Kate, known as America's Prosperity Maverick, founded Kate McKay, LLC in 2012. The Company is headquartered in Newburyport, Massachusetts, a suburb of Boston.
For more information, please visit http://www.kate-mckay.com.
Read Kate McKay's blog at http://kate-mckay.com/blog.
"Like" Kate McKay on Facebook at https://www.facebook.com/katesmckay.