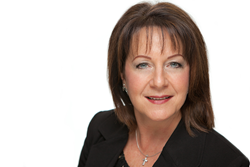 Thank you for your loyalty and support. I am honored to receive this each year, and would not be in receipt of this award if not for your kindness and bringing my name forward.
Portland, OR (PRWEB) March 14, 2017
Five Star Professional is pleased to announce Kathi Weber, Guild Mortgage Co., has been chosen as one of Portland's Five Star Mortgage Professionals for 2017. This is Kathi's fifth year winning the award.
"Thank you for your loyalty and support. I am honored to receive this each year, and would not be in receipt of this award if not for your kindness and bringing my name forward. It is a privilege to work with such awesome people as my clients. I think they truly are among the best out there!" said Kathi Weber of Guild Mortgage.
Five Star Professional partnered with Portland Monthly to recognize a select group of Portland-area mortgage professionals who provide quality services to their clients. Less than 7% in the area were selected. Kathi Weber is featured, along with other award winners, in a special section of the March issue.
"This award speaks to quality, not quantity, which I feel is so important. I'm honored to receive this recognition because it shows that my clients really can feel the caring I have for them and the passion I have for my industry and doing things right. How much business you do is not as important to me as doing it well, which is what I strive for every time," Kathi Weber of Guild Mortgage Co.
The Five Star Mortgage Professional award program is conducted in more than 30 markets throughout North America. Mortgage professionals are measured using an objective, in-depth research methodology with significant focus on customer feedback and overall satisfaction.
"My business is built from word of mouth and referrals from satisfied clients and business partners. The pleasure I get from working with repeat clients, or their referrals and knowing that I provided quality service to them is the reason I love this business. I've seen so many changes in the business over the years but one thing that stands the test of time is customer service. It never grows old and regardless of the expansion of technology I believe people will always appreciate having their needs put first. Only another human being can really provide that feeling to someone," said Kathi Weber.
"We aim to uncover the best mortgage professionals across the country. To ensure that we recognize those with the highest of standards, we go to the source – we gather client feedback and use a rigorous research methodology to evaluate candidates and determine qualified winners," Josh Kimball, VP Marketing, Five Star Professional.
"My father was a mortgage banker and real estate agent while I was growing up so I've always had an interest in the housing industry in general. I came into the mortgage industry after a five-year stint in the title and escrow field. I was offered a position with a mortgage lender and realized quickly that this was a great job for me. I love serving people and problem solving and this line of work blends those very well. After all these years I am totally entrenched and cannot imagine doing anything other than helping people with one of the largest financial decisions in their life. Whether it's a refinance, a purchase or just someone needing my advice that I've gathered from my years of experience I am always happy to help!" said Kathi Weber.
Five Star Professional has been conducting market research to define and promote professional excellence in service professionals since 2003.
Mortgage professionals are awarded based on an in depth research process. Thousands of consumers are contacted to rate their mortgage professional on evaluative criteria including customer service, integrity, communication and overall satisfaction. Beyond a qualifying client evaluation score, professionals are evaluated on objective criteria such as experience, production levels and disciplinary and complaint history.
There is no fee to be considered or awarded. Visit http://www.fivestarprofessional.com for more information.