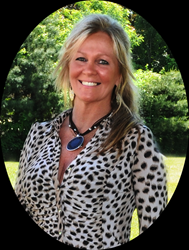 Thank you to all my clients, who have entrusted me to help them with one of the biggest decisions of their life
Middletown NJ (PRWEB) March 04, 2016
Kathleen Behr of RE/MAX Real Estate Leaders is featured in a special section of the March issue of New Jersey Monthly as a 2016 Five Star Real Estate Agent award winner.
Five Star Professional partnered with New Jersey Monthly to identify and showcase an exclusive group of real estate agents who have demonstrated excellence in their field. Less than 2 percent of agents in the New Jersey area received this recognition.
"I am a Jersey girl, and I've been a real estate professional since 2003. I am consistent with staying current on all market trends and know the value of homes in my areas of expertise. I work closely and have good relations with my business partners, including inspectors, mortgage lenders, attorneys and title companies, which is critical for a smooth transaction and to get to the closing table. My previous experience consists of 20-plus years in corporate sales and contract negotiations, project management and customer service management. I pride myself on integrity, and my personal commitment to you is to provide excellent service and exceed your expectations. I strive to help my clients feel confident and at ease during their transaction, whether buying or selling, as real estate usually involves both an emotional and business/financial aspect," says Kathleen.
The 2016 Five Star Real Estate Agent award winners have been carefully selected for their commitment to professional excellence and overall client satisfaction. The award is based on rigorous research with significant focus on customer feedback and providing quality services.
"Thank you to all my clients, who have entrusted me to help them with one of the biggest decisions of their life. Buying or selling a home impacts your overall lifestyle, your finances, your family, your children, your present and your future, and I am truly honored to be chosen to assist in such a rewarding, life-changing event," states Kathleen.
"Our list of local Five Star Real Estate Agents can be an invaluable resource for anyone looking to buy or sell a home. These agents are exceptional in their field and their commitment to client satisfaction; and are right in your backyard," says Dan Zdon, CEO, Five Star Professional.
About the research process:
Now entering its 13th year, Five Star Professional conducts in-depth, market-specific research in more than 45 markets across the United States and Canada to identify premium service professionals.
Five Star Professional contacts thousands of recent homebuyers to identify award candidates. Phone, mail and online respondents rate their real estate agent on 10 satisfaction criteria. Candidates with a qualifying client satisfaction rating move on to be evaluated on objective criteria such as experience, production levels and disciplinary and complaint history.
Real estate agents do not pay a fee to be considered or awarded. For more information, visit http://www.fivestarprofessional.com.