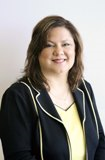 Kathryn L. Harry recognized by Top 100 Trial Lawyers Organization
Oakbrook, IL (PRWEB) November 14, 2013
Chicago area criminal defense lawyer Kathryn L. Harry was named a 2013 Top 100 Trial Lawyer by the National Trial Lawyers organization. The National Trial Lawyers: Top 100 is an invite only organization comprised of the premier trial lawyers in each state who meet the strict requirements. Each selected lawyer possesses the knowledge, skill, experience and success held by only the finest and best lawyers in America.
Attorneys are selected through a multi-step process that includes third-party research and peer nominations. Top 100 Trial Lawyer memberships are only extended to the select few qualified attorneys around the country who demonstrate the elite qualifications of leadership, reputation, influence, stature and public profile.
The National Trial Lawyers: Top 100 provides high quality education, informational programs and professional networking for accredited trial lawyers throughout the United States. The organization strives to give its members a competitive edge within today's challenging legal profession.
Harry has been licensed within the Illinois courts and the Federal General Bar since 1991. Harry is an active member of the DuPage County Bar Association where she has previously served as Chair of the Professional Responsibility Committee, Chair of the Bankruptcy Committee, a member on the subcommittee for the Family Law Trial Advocacy Workshop and a member of the Legal Referral Service Committee. Harry also holds an Avvo rating of 9.7 or "superb" based on peer endorsements and client reviews. Avvo describes Harry as an experienced and aggressive attorney who works to win.
Harry founded the Oakbrook law firm, Kathryn L. Harry & Associates, P.C. in 1995. The firm focuses primarily on the legal areas of criminal defense and family law. Harry's areas of practice include DUI defense, child support, custody and visitation, divorce, family law, criminal law and traffic law. "The skills and experiences gained by our lawyers from a combined practice of criminal defense and family law are priceless. Family law and criminal defense work complement one another. Most family law attorneys never try a case. Whereas, our criminal defense lawyers are taking cases to trial continuously. This makes us more valuable in a family law setting because we have a leg up on the competition. On the other hand, our skills gained in the family law negotiation process often come into play when the need arises to negotiate a plea bargain for our criminal clients. We are the best of both worlds", says Harry.
Kathryn L. Harry & Associates, P.C. is an experienced Chicago criminal defense firm providing quality legal defense in traffic, misdemeanor and felony matters. Also, the lawyers represent clients from all walks of life in the often troubling areas of divorce, custody, and all areas of family law. The criminal defense and divorce attorneys represent clients within DuPage County, Cook County, Will County and Kane County. If you are looking for smart and aggressive legal services contact Kathryn L. Harry & Associates for a free initial consultation at 630-472-9700 or complete the online contact form.