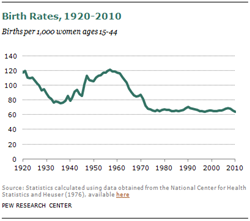 The first step toward change is awareness. The second step is acceptance - Nathaniel Branden
(PRWEB) July 25, 2013
The royal baby has arrived and his long anticipated name has finally been announced. It is the similar excitement many new mothers share when they bring their child out into the world after nine months and introduce their newborn to their family and friends – their reward after spending countless hours reading about pregnancy and delivery as well as planning for the logistical needs of their coming child(ren) with utmost precision. Yet, despite the numerous checklists and reminders, many moms-to-be still experience a certain level of anxiety about the unexpected.
So, what could she have possibly missed?
Several areas which are often not taken into consideration include:

Emotional changes – New mothers are often ill-prepared to deal with the emotional roller coaster ride they experience once the baby arrives. This could include a loss of pleasure or interest in things she used to enjoy, such as intimacy with her spouse; anxiety or panic attacks; and feelings of guilt or fear of not being a good mother.
Finding herself in the body of a stranger – The shift from being the well-rested pregnant woman to a new mother struggling to deal with the needs of a newborn and the physical changes in her body, including sleep deprivation, exhaustion and pain, can take a toll on any woman.
Shift in priorities - When she returns to work after her maternity leave is over, it is no longer about how many hours she can work to get the job done but how she can lean in and still get everything done within the hours she has in the office before rushing home to pick up her child.
Social pressures from friends and family – She has to learn to deal with everyone's expectations on how she should conduct herself as a wife and a mother, as well as unsolicited advice on childrearing and infant care practices.
Financial pressure of providing for the enlarged family, including childcare, diapers, baby clothing, medical expenses and savings for future.
Given that approximately 4.1 million women between the age of 15 and 50 gave birth in the past 12 months, the more aware any expectant mom is, the more prepared she would be to manage the changes brought on by her new baby.
Kathryn Michaels is the author of Bedroom Secrets, a reality-inspired series about millennium moms, released by Islandreamz Publishing and available on Amazon in paperback and on kindle, at http://www.amazon.com/Kathryn-Michaels/e/B00AQKP6Y4. Her first reality-inspired novel, Crazy for Milk, takes the reader through the journey of a millennium mom as she tries to be the everything to everyone – the perfect wife, mother and employee – and her experiences as she learns to deal with physical exhaustion, sleep deprivation, guilt, intimacy, loneliness and fear. The question the book poses is, "How does a millennium mom juggle all the internal and external expectations without losing herself?" For more information about her books or Kathryn Michaels, please log on to http://www.writemekathryn.com/. Members of the media who wish to review her books may request a complimentary copy by contacting the publisher, Islandreamz Publishing at +1 (416) 275-5195.