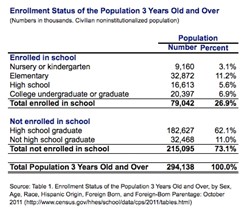 It's all about quality of life and finding a happy balance between work and friends and family. - Philip Green
(PRWEB) August 30, 2013
As the summer vacation draws to an end, many working women dread the juggling act they will have to do once their children are back to school. With over 42 million children in nursery, kindergarten or elementary school, there will be many mothers fighting against time especially at the end of every workday to make sure the family gets fed, the homework gets done, the house is clean and everyone has some quality time with each other. It might seem like a tall order for the 70 percent of mothers in the labour force but it is not impossible, as Kathryn Michaels explores in this issue of her Moms@Work series.
So, how can working women best manage their time?
Here are some strategies:

Plan ahead. Taking a few minutes at the start of every week to organize a schedule with the family will reduce the scramble during the week. It can be as simple as using a calendar planner on the fridge, or even creating a shared Google Calendar with her partner to manage activities, assignments and tasks.
Leverage Economies of Scale. Cook healthy freezer meals in bulk ahead of time and defrost what it needed when it is needed. Less time in the kitchen means more time with the family.
Establish a routine. Schedule time for homework and play. Be disciplined and don't sacrifice one or the other because of e-mails from work. Those can be attended to once the children are in bed.
Outsource. Spend less time worrying about housework and more quality time with the family. Get a cleaning service and alleviate the stress every working mom feels about keeping the house in order. Send working clothes out for dry cleaning and don't feel guilty about it. The time cost is well justified.
Take the minimalist approach. Opt for wrinkle free clothes that don't require ironing. Reduce fancy home-cooked dinners that consume hours on the weekday and opt for simpler recipes that are perfect for school-night suppers. There are many available online.
Last but not least, the working mothers shouldn't forget to allocate some time at the end of the day for themselves. Moms needs a break too!
Kathryn Michaels is the author of Bedroom Secrets, a reality-inspired series about millennium moms. Her books are released by Islandreamz Publishing and available on Amazon, at http://www.amazon.com/Kathryn-Michaels/e/B00AQKP6Y4. The opinions expressed in her Moms@Work series are entirely her own. For more information about her books or Kathryn Michaels, please log on to http://www.writemekathryn.com/. Members of the media who wish to review her books may request a complimentary copy by contacting the publisher, Islandreamz Publishing at +1 (817) 668-6839.