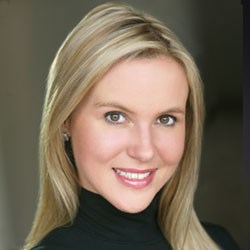 Austin, TX (PRWEB) October 26, 2013
Kathryn Scarborough is proud to announce her support for Dell Children's Medical Center of Central Texas. Kathryn Scarborough Bechtol is a fifth-generation Austinite and a graduate of St. Edward's University with a B.A. in Corporate Communications and Marketing and a minor in Psychology. After returning to school for her M.B.A and a spin in the technology world, in 2001 she decided to join her mother, Michele Turnquist of Turnquist Partners Realtors, Inc. for an exciting new career in Real Estate.
Kathryn is one of Austin's top Luxury Realtors and was recognized as the #1 Real Estate Agent city-wide by the Austin Business Journal for 2009. She has achieved a reputation for providing quality real estate service based on integrity, knowledge and professionalism. Under the mentorship of her mother, Michele, Kathryn was taught every aspect of the real estate industry. Kathryn's philosophy, as is her mother's, is "knowledge is power".
Along with a busy career in real estate and raising her two young boys, Kathryn also finds time for philanthropy. Kathryn supports Dell Children's Medical Center of Central Texas not only for their great mission in helping children but also for the impact they had in her life. Kathryn's son, Hub, was in a really bad accident in which he suffered severe head trauma. Thankfully everything is better now with Hub, but this spurred a passion in Kathryn to help people that go through similar situations. She serves on the board at Dell Children's Medical Center of Central Texas, where they recently named a room at the hospital after her son.
About Dell Children's Medical Center of Central Texas
Dell Children's Medical Center of Central Texas, the only dedicated freestanding pediatric facility in the region. Serving a 46-county area and beyond, Dell Children's is the premier health care provider for children and adolescents.
Dell Children's is a truly one-of-a-kind place that gives Central Texas families access to a wide range of healthcare services. Children are cared for with a family-centered approach that keeps patients close to loved ones at all times. And our dedicated multidisciplinary team of pediatric specialists and nurses are all committed to a single purpose: making a child feel like a kid again.
Kathryn Scarborough Bechtol
Kathryn (at) TurnquistPartners (dot) com
3700 Bee Caves Road #102
Austin, TX 78746
512-970-1355
http://www.KathrynScarborough.com