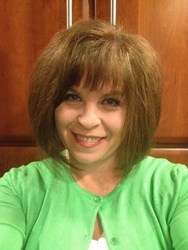 Buyer fees are removed and there are non-prohibitive financing options of 100-125%
Indianapolis, Indiana (PRWEB) September 26, 2013
Dental practice acquisitions are now more accessible in Indiana thanks to the opening of a new 5th Avenue Acquisitions & Venture Capitalists office. The merger and acquisitions firm is continually expanding their offices throughout the United States and now has a new office in Indianapolis to help dentists planning to buy or sell a dental practice. "We are bringing the expertise of a well-established firm to the area. Dental practice buyers can now enjoy the straightforward approach offered by 5th Avenue," said new partner Kathy Bradley.
5th Avenue Acquisitions & Venture Capitalists offers vast opportunities to those purchasing a dental practice. Buyer fees are removed and there are non-prohibitive financing options of 100-125%. The selections available can assist dentists with any level of experience. Even dentists who have just completed their degree may aspire to open a new practice and begin operating with confidence because of the private equity relationships and working capital loans offered by the premier firm. A working capital loan can assist new owners in acquiring up-to-date equipment and paying for employees' wages. "We don't even require a down payment in a world of SBA lending where hefty down payments are often prohibitive of newer dentists becoming established in their own practice early in their careers. This allows dentists coming straight out of dental school, without savings and significant student loan debt to own a dental practice sooner than usual," stated Kathy.
"One of the advantages of choosing 5th Avenue Acquisitions & Venture Capitalists is that those looking to purchase a medical practice can be sure they are receiving expert consulting with a nationally known firm," says partner Kathy Bradley. The firm aids in every step of a medical practice purchase with precision and care. Our team of knowledgeable transition advisors guide buyers to appropriate purchases that match their ideal practice specifications. They will also help manage all of the appointments and viewings of the practice. 5th Avenue Acquisitions & Venture Capitalists will also disclose all of the essential records required to evaluate the purchase decision and run the practice, including patient information and financial material.
Loan approvals with 5th Avenue Acquisitions & Venture Capitalists take only 5 to 7 business days. To view dental practices that are available for purchase in Indiana today, visit their website at http://5thaavc.com.
About 5th Avenue Acquisitions & Venture Capitalists:
The leading acquisitions and merger firm, 5th Avenue Acquisitions & Venture Capitalists, is headquartered in Naples, Florida, with offices located throughout the United States including Georgia, Illinois, New Hampshire, New York, Pennsylvania, Virginia, Texas and now Indiana. The firm prides itself in offering expertise gained from over 15 years of consulting experience. They offer services to veterinarians, plastic surgeons, ophthalmologists, and dentists who are interested in purchasing a successful practice to achieve personal and professional life goals.