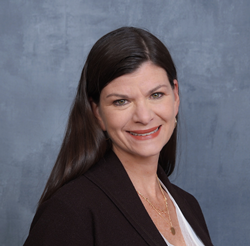 At its core, The Growth Coach is about helping business owners and company leaders to develop and execute strategies that will help them grow their business, be profitable and have a life outside of work. - Kathy Sheldon
MORRISTOWN, N.J. (PRWEB) May 19, 2021
With a background in leadership, experience as a business owner and a masters degree in counseling and a MBA in Healthcare Management, Kathy Sheldon is pleased to announce the launch of her new business – The Growth Coach of North Jersey.
The Growth Coach is the largest provider of affordable group coaching workshops in the nation. They also offer leadership training and one-on-one coaching for sales professionals, managers, management teams, self-employed professionals and more. Their approach follows three industry-leading series – their Foundational Series, Fundamental Series and Fast Forward Series. Sheldon works with business leaders through Morris County and the surrounding areas.
"At its core, The Growth Coach is about helping business owners and company leaders to develop and execute strategies that will help them grow their business, be profitable and have a life outside of work. I am looking forward to helping clients get to a place where they can enjoy their business and have a balanced life," Sheldon said.
As a Growth Coach, Sheldon is certified in The Strategic Mindset coaching process, which adheres to the standards, practices and policies that the International Coaching Federation has outlined in their Code of Professional Standards and Ethics. The company's landmark Strategic Mindset Process© is so effective that it comes with a money-back guarantee.
Sheldon has 20 years management experience in the social services and behavioral healthcare fields. She has experience in building teams, program improvement and ensuring quality services. Her career and education have provided her greater knowledge in the ever-changing business and healthcare climate.
Always desiring to start a business, in 2015 she left her fulltime job to pursue her dreams and opened a therapeutic and behavioral health staffing agency. She built her business over the past five years by adding additional programs and services. But also needing to learn to pivot during challenging times. As a result, and as a business owner she understands navigating the ups and downs of business ownership while maintaining a healthy balance between career, your personal life, and family.
"As a provider, a business owner and a single mom of two, I face the same kind of challenges my clients are facing. You have to be persistent, patient and willing to push through each phase of business or life and it helps to have someone support and guide you along the way. I'm looking forward to helping clients find their Point A, plan for Point B and then go through the strategies necessary to get to that next step," Sheldon said. "The only way to get ahead in business and in life is to plan and take action."
The Growth Coach, founded in Cincinnati, Ohio, sold its first franchise in 2003, but its leaders have a successful 20-year track record of helping business leaders find success and balance. Today the business and sales coaching franchise is in more than 100 markets worldwide. The Growth Coach was included in Bond's "Top 100 Franchises" and recognized in Entrepreneur Magazine's "Franchise 500" and "Best of the Best," in USA Today and has been featured on FOX, CBS and NBC.
For more information about how The Growth Coach of North Jersey can help you and your business, call 973-814-0106, KSheldon@TheGrowthCoach.com or visit https://www.thegrowthcoach.com/north-jersey/.