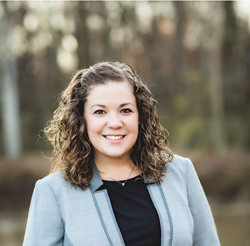 Programming your thermostat to be on and off only when needed can add up to great savings over the span of a season.
Cordova, TN (PRWEB) January 19, 2017
The winter months are upon us and that means it's time to winterize one's home. To help people, Lamb lists the following twelve tips:
No. 1: Change furnace filters for higher efficiency. "If it looks dirty, change it now," stressed Lamb.
No. 2: Run fans in reverse to keep the warm air down. Running fans in the colder months can also save up to 10 percent on heating costs, according to Apartment Therapy.
No. 3: Turn down the water heater. "Your tolerance for temperatures changes from summer to winter," said Lamb.
No. 4: Dodge the draft(s). "Block any drafts by placing rubber strips around doors," said Lamb.
No. 5: Give the heating system a tune-up. "Regular tune-ups can expose issues that may be costing you money in the colder months," noted Lamb.
No. 6: Mind that thermostat. "Programming your thermostat to be on and off only when needed can add up to great savings over the span of a season," said Lamb.
No. 7: Use caulking and weatherstripping. "Doing this may also help you keep insects out in the summer," added Lamb.
No. 8: Insulate pipes. This can prevent pipes from freezing and possibly bursting.
No. 9: Seal ducts. According to Energy Star, in a typical house about 20 to 30 percent of the air that moves through the duct system is lost due to leaks, holes and poorly connected ducts.
No. 10: Upgrade the furnace. "Options these days for energy-efficient furnaces can pay for themselves in a few short years," said Lamb.
No. 11: Clear the gutters. "By doing so, water can freely exit and not freeze up and cause overflow or gutter damage," noted Lamb.
No. 12: Install window insulation film. "It is a great and affordable alternative to installing double-glazed windows," concluded Lamb, "and certainly pays off with your energy bill savings."
About Katie Lamb, State Farm
Katie Lamb State Farm offers Auto, Home and Property and Life and Health Insurance. The office services Memphis, Shelby County-Cordova, Bartlett, Collierville, Germantown, and surrounding areas in Tipton and Fayette County, and can serve anyone in Tennessee. Agents speak English, Spanish and Vietnamese. For more information, please call (901) 567-8000, or visit http://www.callkatielamb.com.
About the NALA™
The NALA offers small and medium-sized businesses effective ways to reach customers through new media. As a single-agency source, the NALA helps businesses flourish in their local community. The NALA's mission is to promote a business' relevant and newsworthy events and achievements, both online and through traditional media. For media inquiries, please call 805.650.6121, ext. 361.