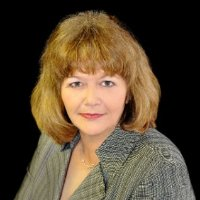 We appreciate and value our veterans so much and are pleased to take this opportunity during our silver anniversary year to thank these brave men and women.
North Kansas City, MO (PRWEB) July 24, 2017
KC Credit Services, a leader and pioneer in the field of credit restoration, is offering twenty-five lucky veterans the chance to receive a free Platinum Plus Program membership. Veterans can either apply for the membership themselves or be nominated. To apply or nominate a veteran for Platinum Plus Program membership, please email mlambert(at)kccreditservices.com.
This comprehensive credit restoration program, valued at over $1,900 per year, includes corrections with all three major credit bureaus (Equifax, TransUnion, and Experian), debt validation services with creditors, a personal Credit Concierge™ and much more.
"The program truly has the ability to change lives," said Donna Perkins, president of KC Credit Services. "Veterans are the people who have put their lives on the line to defend us and to provide us with the many freedoms we enjoy every day as American citizens. We appreciate and value our veterans so much and are pleased to take this opportunity during our silver anniversary year to thank these brave men and women."
KC Credit Services has grown from a one-man agency in 1991 to a robust and highly esteemed credit restoration operation that has served over 110,000 customers nationally. The entire staff at KC Credit Services is passionate about helping people to overcome their credit problems, a trait learned from their leader, Perkins. "People have had their lives crushed by financial issues and incorrect credit reporting. In my career I get to help people turn their lives around so they can get better jobs and lower interest rates," added Perkins.
Not only does the company help clients to conquer their credit issues, it also has a reputation for treating clients with respect during the credit restoration process. Clients are never treated like just another number at KC Credit Services. Instead, clients are given the personalized attention and professional help they deserve.
Through tens of thousands of clients and twenty-five years in business, KC Credit Services has earned and maintained an A+ rating with the Better Business Bureau. This impressive feat is made possible due to the integrity and work ethic of a caring staff that puts the needs of the client first.
Perkins also serves on the board of directors for the National Association of Credit Services Organizations (NACSO), the credit repair industry's trade association. Perkins and the company have been featured in many major media outlets, including ABC, Forbes, NBC, Fox News, CBS, USA Today, Newsweek, and The Wall Street Journal.
About KC Credit Services
KC Credit Services specializes in helping customers with credit restoration, which includes credit repair, teaching clients how to debt negotiate with creditors that are currently contacting them and helping them rebuild their credit profile. For more information, please call (877) 655-8001, or visit http://www.kccreditservices.com. KC Credit Services is located at 2016 Swift Avenue, North Kansas City, MO 64116.
About the NALA™
The NALA offers small and medium-sized businesses effective ways to reach customers through new media. As a single-agency source, the NALA helps businesses flourish in their local community. The NALA's mission is to promote a business' relevant and newsworthy events and achievements, both online and through traditional media. The information and content in this article are not in conjunction with the views of the NALA. For media inquiries, please call 805.650.6121, ext. 361.