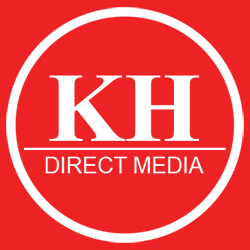 These are made for children to eliminate the hassles traditional swim goggles present, putting the focus back on fun and laughter at the pool. -- Dr. Christian Hahn, Frogglez Goggles Inventor
Coral Springs, FL (PRWEB) April 15, 2015
KH Direct Media is making a splash this summer. The DRTV powerhouse will feature the innovative Frogglez Goggles, a uniquely designed pair of swim goggles for children.
Frogglez Goggles are made of comfortable neoprene no-pull straps which are covered with a soft and gentle fabric that slides over hair. No adjustments are needed as a proprietary, utility patented strap design keeps the strap above the ears, and the goggles in the perfect position on the head. They come in many different fun colors and patterns. Kids can put the goggles on by themselves – eliminating the frustration parents face with traditional goggle styles. Frogglez Goggles are the creation of cosmetic dentist, product inventor and father of three, Dr. Christian Hahn, and are produced by Made by My Dad. Find more information about these cool, easy-to-use swim goggles at http://www.frogglezgoggles.com.
About Kevin Harrington
Kevin Harrington is a leader, mentor, and an inspiration to entrepreneurs around the world. He continually shares his business knowledge and well-honed entrepreneurial skills with viewers. Kevin was selected as one of the original 'Shark Tank' Sharks on the ABC hit show in 2009. As an innovator and pioneer in the industry, Kevin has been featured on over 150 Shark Tank segments on both ABC and CNBC. He is also the founder of As Seen on TV.
About KH Direct Media
KH Direct Media has partnered with online e-commerce site asseenontv.pro as part of a massive DRTV Media test to find the best and most innovative products for TV. The new venture creates product awareness and raises branding to new heights while providing consumer products which have not been seen yet. For more information, please visit http://khdirectmedia.com.