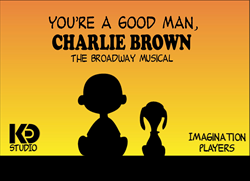 Acting, Musical Theatre and Film School
Dallas, Texas (PRWEB) January 22, 2015
Ms. Terri Ferguson has been working professionally in the theatre and broadcast world for more than 25 years. Terri is Co-Artistic Director for Echo Theatre, a local professional theatre company that produces work written by women. She regularly directs, produces and designs for Echo and is even known to get on stage. She's looking forward to being in The Echo Room Presents, "Her Song" this coming February, a musical revue showcasing female composers and lyricists of the early 20th Century. Terri has been directing and designing for Imagination Players for many years. Past projects with IP include Zombie Prom, Fame, The Wizard of Oz, Alice in Wonderland, Into the Woods, Willy Wonka and many others. Terri is the Performing Arts Chair at Ursuline Academy, where she teaches theatre. Terri has a B.A. in Theatre and Speech Communications from Kansas State University.
Ms. Stephanie Butler has been a part of the KD Studio (http://www.kdstudio.com/) Imagination Players family for the past 7 years. Her first show with Imagination Players was Seussical directed by Kristin McCollum. Ms. Butler's first show as choreographer was Wizard of Oz directed by Terri Ferguson. She has since choreographed several musicals and become a favorite of the student players. Ms. Butler is currently the new dance teacher at Ursuline Academy and teaches the dance portion of the Ursuline Musical Theatre classes. When she's not teaching or choreographing, Butler is an actor in her own right and has performed in several DFW local productions. Stephanie is a graduate of KD Conservatory where she earned two Associate degrees in Acting Performance and Musical Theatre.
First Show of the Season…You're a Good Man, Charlie Brown
Based on the Comic Strip "Peanuts" by Charles M. Schulz
Book, Music and Lyrics by Clark Gesner
You're a Good Man, Charlie Brown (Revised) is a fresh approach to the all-time 1967 classic. Sally Brown joins Charlie Brown, Linus, Lucy, Schroeder and Snoopy in this version. Two new songs, Beethoven Day and My New Philosophy, have been added to the twelve wonderful numbers of the original version, such as My Blanket and Me, The Kite, The Baseball Game, Little Known Facts, Suppertime and Happiness.
You're a Good Man, Charlie Brown tells the story of an average day in the life of the famous comic strip child hero, Charlie Brown.
Upcoming Shows for 2015*
Summer (younger kids ages 7-11) – The Jungle Book
Music by Richard M. Sherman and Robert B. Sherman & Terry Gilkyson
Lyrics by Richard M. Sherman and Robert B. Sherman & Terry Gilkyson
Summer (teens ages 12-18) – Legally Blonde Jr.
Music and Lyrics by Laurance O'Keefe & Nll Benjamin
Book by Heather Hach
Fall (combined students ages: 7-18) – Once Upon a Mattress
Composer: Mary Rodgers
Lyricist: Marshall Barer
Librettist: Jay Thompson, Dean Fuller, Marshall Barer
Based on "The Princess and the Pea" by Hans Christian Andersen.
Holiday (combined students ages 7-18) - A Christmas Carol
Music by Alan Menken
Lyrics by Lynn Ahrens
Book by Mike Ockrent and Lynn Ahrens
Based on the story by Charles Dickens
About Imagination Players:
Designed to encourage teamwork, personal integrity, self-esteem, and a life-long appreciation for live theatre, Imagination Players is a year-round performing arts training program for young people ages 6-19. Imagination Players students participate in classes, workshops and full-scale productions. All performances are by Imagination Players students and classes are taught by professional theatrical instructors.
About KD Conservatory:
KD Conservatory (http://www.kdstudio.com/) has been preparing students for work in the entertainment industry through acting, musical theater, and filmmaking programs for more than three decades. Since their inception in 1979, they have sent thousands of students into the professional world. KD's alumni have gone on to land some pretty high-profile jobs - Glee, CSI, The Walking Dead, and Drop Dead Diva just to name a few. They also offer acting classes and workshops for adults, as well as acting classes, and summer camps for children.
Located: 2600 N. Stemmons Fwy, Suite 117, Dallas, Texas 75207 | 214-638-0484 | KDSTUDIO.COM