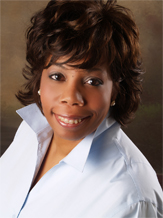 Most women will have one or two ultrasound exams over the course of a healthy pregnancy.
New York, NY (PRWEB) July 12, 2017
Ultrasound exams are often highlights of a pregnancy. Parents-in-waiting look forward to proudly taking home the first images of the baby-to-be to show family and friends and collect "likes" on Facebook. Most women will have one or two ultrasound exams over the course of a healthy pregnancy but some have many more, sometimes as many as one at each visit to the doctor. How many is too many? Does ultrasound pose any risk to mother or child? "Ultrasound gives us valuable information," says double board-certified OB/GYN and Maternal Fetal Medicine Physician Dr. Kecia Gaither. "In general, it helps us assess the well-being of the fetus and the progression of the pregnancy and we can answer vital questions for parents like how many babies to expect, when to expect them, and of course, for those who choose to know, sex. But while ultrasound is a noninvasive procedure with no known negative effects, it is a medical procedure and should be performed only when medically indicated, not to simply create keepsake photos."
Prenatal ultrasound uses high-frequency sound waves that are inaudible to the human ear to look inside the abdomen. A small device called a transducer that is passed over the abdomen sends the sound waves into the body where they bounce off internal organs and the developing baby. The echoes that are reflected back are recorded and transformed into photographic images.
"Most healthy women with uncomplicated pregnancies have one or two ultrasounds during the first and/or second trimesters," says Dr. Gaither. Ultrasound during the first trimester confirms the pregnancy, measures the length of the fetus to determine gestational age and nail down the due date, detects multiple fetuses, and rules out abnormalities such as an ectopic pregnancy. The second-trimester ultrasound, known as the "anatomy scan," is performed between 18 and 20 weeks and is sometimes the only ultrasound exam. It measures growth, checks heart rate, and provides a detailed look at the baby's organs. This is when anatomical anomalies can be detected and when an experienced professional can determine sex with a high degree of accuracy. "In the absence of problems or factors that increase risk, this will be the last thorough examination of the baby before delivery," says Dr. Gaither. "At subsequent visits, the doctor will check the baby's heart rate and measure the mother's abdomen and perform another ultrasound only if there is a medical reason to do so."
When performed by a properly trained professional at the lowest amount of energy that ensures accuracy, ultrasound is generally considered safe for mother and baby. But there is no evidence that more frequent ultrasounds improve outcomes. And Dr. Gaither points out that while the procedure has no known negative effects, having more ultrasounds than necessary is not entirely without a downside. "Sometimes the prospect of an ultrasound exam causes nail-biting anxiety until the results confirm that all is well," she says. "And even more anxiety-provoking is the relatively common false positive – the detection of a possible abnormality that doesn't materialize but may cause the parents weeks or months of worry and uncertainty."
The American Congress of Obstetricians and Gynecologists advises moderation in the use of ultrasound, recommending its use only when medically necessary and suggesting that while there are currently no known harmful effects, ongoing research may prove otherwise at some point in the future.
"The answer to the question 'how many ultrasounds should I have?' should be answered by each pregnant woman and her doctor," says Dr. Gaither. "The decision should be relegated to the clinical situation at hand with medical advice from the health provider to make the pregnancy the safest and most joyful experience it can be."
Bio: Kecia Gaither, MD is a double board-certified physician in OB/GYN and Maternal Fetal Medicine and holds a Masters' degree in Public Health. Dr. Gaither has particular expertise in caring for women with diabetes, HIV and obesity in pregnancy. http://www.keciagaither.com