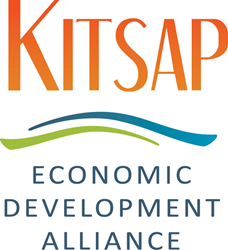 "This a great opportunity for local companies to learn what services and supplies federal and local agencies purchase. KEDA's PTAC office is excited about this first Meet the Buyer event"
Bremerton, WA (PRWEB) July 22, 2015
The Kitsap Economic Development Alliance is coordinating two free government contracting Meet the Buyer outreach events which will present opportunities for small businesses to connect with government buyers from Washington State, Olympic College, Department of Defense agencies, as well as several prime contractors.
The first Meet the Buyer event takes place on Wednesday, July 29th from 8:30 am - 12:30 pm at Olympic College, Bremerton and is open to all small businesses who are interested in expanding their business through government contracting. Participants are encouraged to bring business cards and capability statements/line cards. The event which is co-sponsored by Olympic College, is free but pre-registration is required.
Bremerton Housing Authority
DLA - Defense Logistics Agency
NAVFAC - Naval Engineering Facilities Command Northwest
NAVSUP - Naval Supply Systems Command
NAVSEA - Naval Sea Systems Command
Olympic College
Washington State Department of Enterprise Services (DES) - register with WEBS!
Washington State Office of Minority & Women's Business Enterprises (OWMBE)
U.S. Small Business Administration (SBA)
Prime contractors including: Absher, Kiewit, Manson, and Pacific Tech Construction
The second event, which takes place on August 10th is a Small Business, Industry & Market Research Event for NAVFAC Northwest. The event provides an opportunity for Small Business, Small Disadvantaged Business, Service Disabled Veteran Owned Small Business, Women-Owned Small Business and HUBZone Small Business to present their experience and capabilities to representatives from NAVFAC Northwest Architects / Engineers, Public Works, Environmental and NAVFAC Northwest Contracting Officers, as well as prime contractors.
Registration is required and is limited to 70 firms who meet specific construction related NAICs codes criteria.
For more about living and working in Kitsap, visit http://www.kitsapconnected.org
The Kitsap Economic Development Alliance (KEDA) is a private nonprofit 501(c)(6) corporation providing client-based professional business and economic development services. Founded in June 1983, our goal is to attract and retain jobs and investments in Kitsap County that generate wealth, enhance the quality of life and embrace future generations.