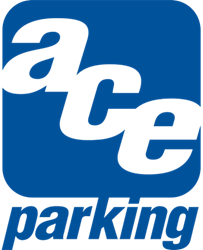 "It brings us a great deal of pride to help reinforce California's infrastructure for electric vehicles, but we want to expand the infrastructure into other states as well." - Keith Jones, Ace Parking
San Diego, California (PRWEB) November 19, 2013
With the installation of its 72nd electric car charging station in California, Ace Parking has helped to support a state infrastructure that is leading the nation by a fairly wide margin. California, often progressive in matters of these sorts, has more electric car charging stations that any other state in the U.S., and Ace Parking has made sure it is contributing to that lead.
Ace Parking is also working to strengthen the infrastructure for electric cars outside of California, installing charging stations in Texas, Arizona, Maryland and the District of Columbia. Such support of green technologies is common for the company, as it offers a number of its own green initiatives to its consumers while also advocating several others to the public at large.
At Ace Parking, Keith Jones spoke at length on the installation of such stations, saying, "It brings us a great deal of pride to help reinforce California's infrastructure for electric vehicles, but we want to expand the infrastructure into other states as well. The country is far behind, and we need to offer consumers an alternative to fossil fuels if they desire it."
The company has frequently been a supporter of the electric car movement, and by installing more and more charging stations, it hopes to alleviate some of the fears expressed by consumers that the lack of charging stations will ultimately doom potential sales of electric cars, leading to car makers ceasing production.
When asked whether this perspective was shared by Ace Parking, Scott Jones replied by saying, "It is a concern, and I believe it is rightfully so. Many consumers could be scared off if there is a lack of charging stations available to them, and we all know what happens when consumers don't buy a company's product. We want to help ensure the long-term viability of electric cars, and we want to support the needs of our customers."
Media Contact:
Brandon Hopkins
Sunset Marketing
673 Harbor Dr.
Madera, CA 93637
559-871-1613
http://www.SunsetReputation.com