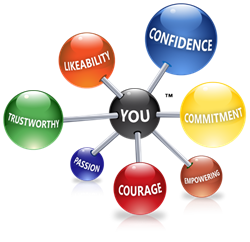 "Mastering the 7 Influence Traits™ won't just make you more influential. It will literally change your entire life!" ~Karen Keller, Ph.D.
Bronson, MI (PRWEB) May 28, 2014
Is there a way for the average person to increase their level of influence and in turn be more successful in business and in life?
That was the question Dr. Karen Keller, a clinical psychologist and business coach specializing in influence mastery, set out to answer 20 years ago. Today, after many years in development, Dr. Keller launched the Keller Influence Indicator™ or KII™ ("Kay-Two") assessment tool – the only scientifically researched approach to determining your influence potential (http://www.karen-keller.com/KII).
"Everyone is an influencer, and everyone can increase his or her influence potential," Dr. Keller said. "The KII™ is the first step. The assessment provides scores in each of the seven traits plus an overall score so that you understand precisely what your influence potential is right now, and what you need to do to increase it."
"Dale Carnegie's book, "How to Win Friends and Influence People" had a tremendous imprint on my life," Dr. Keller continued. "It's been a mainstay in my business library since I was 12!"
Using methods similar to modern personality tests, Dr. Keller worked out an algorithm to score individuals in each of the seven influence traits: Confidence, Commitment, Courage, Empowering, Likeability, Passion, and Trustworthiness to give them their overall K-Factor score. The higher individuals score in these seven traits, the more influential they tend to be.
Dr. Keller identified these seven traits as key to determining influence after studying over 200 leaders in business and other areas to see what each person had in common.
Each person who takes the KII™ Assessment receives an in-depth and customized 40-plus page report explaining their K-Factor™ (total influence score) and what it means, as well as ideas on strengths, competitive advantages, blindspots, and how to improve their overall score. Workbooks are also available for each of the Seven Influence Traits™ (KII™ Workbook Series) so individuals can work strategically to improve specific characteristics where the KII indicates they need the most improvement. After six months, each user can retest to track their progress.
"This isn't an overnight quick-fix," Dr. Keller added. "The KII™ provides the benchmark and a road map to help you develop your own influence potential. As you develop each trait, you naturally increase your influence. This assessment is for people who want to seriously invest in their influence and their future."
You can learn more about the Keller Influence Indicator™ (KII™) to increase your own influence potential at http://www.karen-keller.com and sign up for Dr. Keller's FREE 3 part webinar, Unleash Your Influence Potential http://www.karen-keller.com/unleash-your-influence-potential