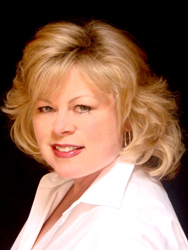 My clients are the reason I do what I do. It is so rewarding to know that I am making a positive impact on their lives.
Wilmington, DE (PRWEB) September 03, 2015
"Over the past 20 years, I have witnessed many changes in this industry, but one thing has always remained the same. The customer/client is the primary focus, so I have made that the core of my business. I strive for 100 percent of my clients to be completely satisfied with my service. There is always the potential for issues to arise during a mortgage process, but it's how the issues are handled with the customer that leaves the lasting impression," says Kelly Whitney of Atlantic Financial, Inc.
Five Star Professional is pleased to announce Kelly Whitney, Atlantic Financial, Inc., has been chosen as one of Delaware's Five Star Mortgage Professionals for 2015.
Five Star Professional partnered with Delaware Today to recognize a select group of Delaware area mortgage professionals who provide quality services to their clients. Less than 3% in the area were selected. Kelly Whitney is featured, along with other award winners, in a special section of the November issue.
"It is a privilege to be named a 2015 Five Star Mortgage Professional. Thank you to my clients for taking the time to recommend me and favorably evaluate my service. My clients are the reason I do what I do. It is so rewarding to know that I am making a positive impact on their lives," Kelly Whitney of Atlantic Financial, Inc.
The Five Star Mortgage Professional award program is conducted in more than 30 markets throughout North America. Mortgage professionals are measured using an objective, in-depth research methodology with significant focus on customer feedback and overall satisfaction.
"Receiving this award for the last five years lets me know that my 'focus on the client' attitude is not going unnoticed. It means more than any company production award ever has, and I thank everyone who has entrusted me with their business. The repeat business and customer referrals are the true compliments!" says Kelly.
"Five Star Mortgage Professionals provide world-class service which is evident through their clients' loyalty. With a strong foundation of knowledge and experience, they work to understand their clients' needs and provide a financing solution that fits," Dan Zdon, CEO, Five Star Professional.
Kelly Whitney's Five Star award profile can be viewed here.
Five Star Professional has been conducting market research to define and promote professional excellence in service professionals since 2003.
Mortgage professionals are awarded based on an in depth research process. Thousands of consumers are contacted to rate their mortgage professional on evaluative criteria including customer service, integrity, communication and overall satisfaction. Beyond a qualifying client evaluation score, professionals are evaluated on objective criteria such as experience, production levels and disciplinary and complaint history.
There is no fee to be considered or awarded. Visit http://www.fivestarprofessional.com for more information.