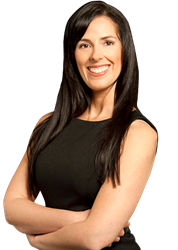 Once you unlock your potential, you will be limitless. Once you master your mind, you will be unstoppable."
Melbourne, Australia 23rd February, 2017 (PRWEB) February 24, 2017
Kelly Kozaris, an acclaimed Personal Performance and Business and Career Coach, is pleased to announce the launch of her new global brand Kelly Kozaris International. A Thought Leaders Global Accredited Coach, Kelly has been instrumental in empowering numerous people through inner transformation since the inception of her self-named personal development business in 2009. With the launch of her global brand, Kelly is now looking to make a positive difference in the lives of ambitious and talented people around the world by helping them make brave career and business choices.
Living up to their true potential is a desire for many talented individuals and business owners around the world. Halfway through a successful career in HR and People Development, Kelly discovered her passion towards helping others unlock their endless capabilities. Her accelerated personal and professional transformation techniques have worked wonders by assisting many of her clients build their confidence to achieve success that has remained elusive so far in their lives.
Having represented Australia and Macedonia on a global stage, Kelly strongly believes that it is extremely important for individuals to step outside their comfort zone to ensure the utilization of his/her fullest potential. Her brand is all about stepping outside this comfort zone, taking a risk, and encouraging others to fulfil their passion. Through her brand, Kelly also helps her clients develop, enhance and accelerate their success.
At present, Kelly offers two extremely sought-after personal development programs. Her Limitless Careers Program utilizes online learning and advanced tools/techniques  to amplify the human qualities and abilities which lead to professional and personal growth, transformation and success. On the other hand, Kelly's Elite Coaching is tailor-made for the savvy and talented entrepreneur or ambitious career professional who desires a change in their circumstances or boost in their confidence. Also, Kelly is soon to launch her global laser training program where she will share business and career strategy blended with techniques to help her clients elevate their confidence and success in business.
Kelly has a relentless desire to see millions of people around the world completely living into their purpose and impacting the world with their positivity. When asked about the message that she wants to share with the world, Kelly said, "Once you unlock your potential, you will be limitless. Once you master your mind, you will be unstoppable."
To find out more about Kelly Kozaris and her just launched global brand, please visit http://www.kellykozaris.com/
Kelly Kozaris is a Personal Performance and Business Confidence Coach, Speaker and Trainer dedicated to the advancement of people in business. She helps ambitious and talented people bring their purpose and passion to life through helping commercialize and market their zone of genius. Kelly also helps people get into alignment in their work, and lead with confidence through developing, enhancing and accelerating their brand and visibility.