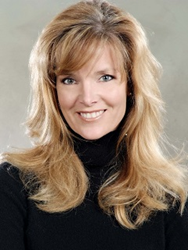 The events exceeded the goals set, and the money raised will greatly help those in need.
Littleton, CO (PRWEB) September 10, 2015
"The events exceeded the goals set, and the money raised will greatly help those in need," said Nichols, who is listed as the number one realtor in her personal RE/MAX Professionals office in Littleton, and number 10 for all of the RE/MAX Professionals offices in the Denver Metro area for 2014.
The Race for Kids Cancer event was held early August. It raised money and awareness on behalf of children affected with cancer, specifically the Morgan Adams Foundation focuses on research and cures for childhood brain cancer. "We raised thousands of dollars, and there were donations made for "hot laps" in exotic cars, and race cars, and the race event was vintage motorsports racing," said Kelly, who is known as the "Agent with Horsepower," before adding, "I raced my 240Z and had a blast." Kelly also donates part of each commission to The Morgan Adams Foundation.
The second charity event that Kelly participated in, The Professionals Miracles Foundation golf tournament, was held on August 24. It raised money for kids with catastrophic illnesses or injuries and their families. Part of every commission check goes to this organization.
"I believe in giving back, and kids need all of our help," she stressed. "As for my professional work, RE/MAX continues to be a blessing in my life, providing a wonderful career of helping others in their real estate needs, and also just being of service. Helping everyone from first time buyers, to veterans, to the luxury side of real estate, I enjoy all of it."
About Kelly Nichols, RE/MAX Professionals
Kelly Nichols has been in real estate for nineteen years, handling all levels of real estate from first time homebuyers and new construction, to luxury homes and everything in between. For more information concerning your buying and selling needs, please call Kelly Nichols at (303) 550-3227. For more information, please visit http://www.horsepowerhomes.com/broker.
About the NALA™
The NALA offers local business owners new online advertising & small business marketing tools, great business benefits, education and money-saving programs, as well as a charity program. For media inquiries, please call 805.650.6121, ext. 361.