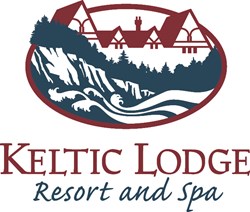 We're delighted to be honoured by Wine Spectator again this year. We're proud of our carefully selected wine list.
Cape Breton, Nova Scotia (PRWEB) August 13, 2013
Keltic Lodge Resort and Spa has earned the Wine Spectator's 2013 Award of Excellence for their Cape Breton restaurant, the Purple Thistle Dining Room. The prestigious award program honours nearly 3,800 restaurants across more than 70 countries for their top-quality wine lists.
"We're delighted to be honoured by Wine Spectator again this year. We're proud of our carefully selected wine list," states General Manager Matthew Mackenzie at Keltic Lodge Resort and Spa. "With over 130 bottles on our extensive wine list, guests will find the perfect bottle to complement any dish at the Purple Thistle Dining Room."
Ranked one of the best Nova Scotia restaurants on Cape Breton Island, the Purple Thistle Dining Room guarantees a unique and true Cape Breton dining experience. Lead by Cape Breton's own, Executive Chef Darryl Mac Donnell, the iconic and fine dining restaurant features the freshest and finest local and regional ingredients from land and sea.
"We're committed to creating unforgettable meals and one-of-a-kind dishes for our guests," says Chef Mac Donnell. "We live by local ingredients and incorporate these unique elements in as many dishes as possible. We're dedicated to what we do and you can taste the passion and love in all the dishes we create."
From using fresh local ingredients and preparing locally caught seafood to working with local vineyards and wineries, the Keltic Lodge's Chefs offer a culinary experience like no other.
There is still plenty of time to make a reservation for a Nova Scotia family vacation at the Keltic Lodge before the end of the season on October 26, 2013. To experience one of the most beautiful and historic Nova Scotia resorts, visit http://www.kelticlodge.ca/.
About Keltic Lodge:
Situated high on a cliff surrounded by the Atlantic Ocean and a view of majestic Cape Smokey rising out of the sea, Keltic Lodge Resort and Spa has been welcoming guests to Cape Breton Island's most majestic property since July 1940. Comfortable Cape Breton accommodations are offered in the historic Main Lodge, the Inn at Keltic and in cozy two or four-bedroom cottages with fireplaces and verandas, totaling 105 guestrooms.
Recreation facilities included on property or in the surrounding area range from a heated outdoor pool, nearby ocean beach Ingonish Beach, hiking wilderness trails, lawn games, whale watching, AVEDA Spa, and boat cruises. Adjacent to the resort is a highlight of Cape Breton golf, the 18 hole championship Highlands Links Golf Course, ranked by Score Golf Magazine as Atlantic Canada's Top Public Course in 2009. The course, rich in the Scottish tradition, has been restored to Stanley Thompson's magnificent original design.
About New Castle Hotels & Resorts:
The Keltic Lodge Resort and Spa is operated by Shelton Conn. based New Castle Hotels & Resorts, an award-winning independent third-party hotel manager, owner and developer with more than 29 hotels and resorts and nearly 5,000 rooms under contract or in development. New Castle's growing portfolio of hotels spans 10 states and three Canadian provinces and includes several of Canada's historic landmark resorts. The privately-held company was established by CEO, David Buffam in 1980 and consistently ranks among the top hotel management and development companies in North America, serving the United States and Canada. New Castle is a preferred operator for diverse brands within the Marriott, Hilton and Starwood families. For additional information, please go to http://www.newcastlehotels.com/.