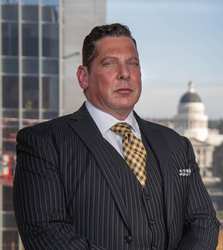 "There are a lot of important issues that are happening behind the scenes," Rosenfeld said. "It's not as simple as 'Free Britney.'"
SACRAMENTO, Calif. (PRWEB) July 01, 2021
As Britney Spears prepared to speak openly in court for the first time regarding the conservatorship that has been imposed upon her since 2008, California mental health and criminal defense attorney Ken Rosenfeld of The Rosenfeld Law Firm appeared on Times Radio to speak with host Phil Williams about the issue. Rosenfeld shared legal commentary regarding Spears's motivation for the special hearing, how the appearance might impact the ruling on her conservatorship, and what future actions the pop star might take to secure the freedom she seeks.
Regarding what Spears hoped to gain by speaking out in court—to be liberated from her conservatorship without need of further evaluation—Rosenfeld, an expert mental health law commentator, described the unlikeliness of such a request being summarily granted in the case of a medical conservatorship such as Spears's. Instead, Rosenfeld explained, the input of medical experts will be required to demonstrate her ability to care for herself and her children.
"There are a lot of important issues that are happening behind the scenes," Rosenfeld said. "It's not as simple as 'Free Britney.'"
The conservatorship has remained in place for 13 years on the basis that medical professionals feel Spears is unable to care for herself without it; therefore, said Rosenfeld, a new medical assessment involving a licensed medical doctor verifying her as capable of operating without a conservatorship would be her best course of action going forward.
About The Rosenfeld Law Firm
With offices in Sacramento and San Jose, The Rosenfeld Law Firm provides aggressive defense of a wide range of high-profile criminal defense cases. California criminal defense attorney Ken Rosenfeld defends such cases as first-degree murder and sex offense cases, and also provides DUI defense. In addition to mental health criminal defense, The Rosenfeld Law Firm also practices federal criminal defense and juvenile defense, as well as appellate law and prison law. As a skilled criminal law commentator, Rosenfeld makes regular appearances on KTXL TV and FOX40's Ask An Attorney. Rosenfeld was named 2020 Litigator of the Year by the American Institute of Trial Lawyers. For more information, please contact Ken Rosenfeld directly at (916) 447-2070, or visit http://www.therosenfeldlawfirm.com.