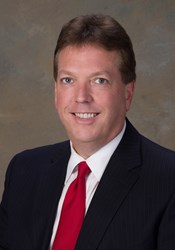 But successfully gaining supporters through social media requires dedication and determination, which means forming a plan of attack
Tampa, FL (PRWEB) December 03, 2013
Crowdfunding expert Kendall Almerico released several tips for creating an effective social media plan of attack specifically for crowdfunding campaigns. "In the crowdfunding revolution, social media is a critical arsenal component in the battle to reach your funding goal," the crowdfunding expert says. "But successfully gaining supporters through social media requires dedication and determination, which means forming a plan of attack."
Almerico notes that crowdfunding success comes from strategizing well ahead of the starting gun. "Make sure to have up-to-date profiles on the major social media sites, including Facebook, LinkedIn, and Twitter," Almerico says. "Identify the individuals in your circles who are the most active and have the largest networks, and create a list of potential 'core' supporters who can both contribute and spread the word about the project."
Here are Almerico's top 5 tips for boosting your crowdfunding firepower using social media:
1. Flaunt Yourself on Facebook."There are lots of social media platforms out there, but Facebook is the undisputed leader of the pack," Almerico says. How can your crowdfunding campaign benefit from it? "Set up a Facebook page for the crowdfunding project, link it to your funding portal profile, and ask for Likes and comments from core supporters and their networks." As the crowdfunding project progresses, use the Facebook page to post updates as they happen, and be sure to respond to and interact with each and every person who comments or sends you a message.
2. Let the Little Birdy go Tweet Tweet Tweet. Twitter offers an awesome way to generate awareness and excitement about your project, so be sure to enthusiastically share every milestone with your followers. "You can also reach potential donors with a Twitter search using terms that match your niche and then send a tweet with a link to your project page to prospects," Almerico suggests. "Your tweets should gra b readers' attention and draw them back to your crowdfunding project page where they'll be compelled to contribute."
3. Proposition the Professionals. LinkedIn allows you to approach others in your industry or niche about the crowdfunding effort with immediate credibility. "Use LinkedIn to get a buzz going about your crowdfunding project by posting updates, contributing to discussions and answering questions," Almerico says. "this can soon morph into widespread interest and support well beyond a personal list of connections."
4. Your Project as a Pin Up. Almerico says there are good reasons why Pinterest is gaining ground in the social media sphere. "People love it because it's visual and fun. Use this to your advantage to get more views and donations for by creating and pinning pinwords – word-based pins – or lookbooks that focus on the essence of your project goal," Almerico says. Make sure they lead viewers straight to your project page and hit up core supporters for repins.
5. Amp Up Your Visibility. Having an awesome, quality video is an essential part of an effective crowdfunding appeal, but make sure that to post updated versions as your project progresses. "You can extend your reach even further by uploading your videos to popular sharing sites like YouTube, Vimeo and DailyMotion for maximum impact," Almerico notes. "And always ensure that you include a link back to the crowdfunding project page in the video and the text with the video so viewers know how they can contribute to the campaign."
Kendall Almerico is a nationally recognized crowdfunding expert and JOBS Act expert who has appeared in USA Today, the Washington Post, Huffington Post, the New York Daily News, Business Insider, Fox Business Network and hundreds of newspaper, blog, radio and television interviews including Fox News, ABC, NBC, CBS, CNN and The Sean Hannity Show. Almerico is also CEO of http://www.ClickStartMe.com, a crowdfunding site that provides individuals and businesses with an easy-to-use website to raise funds through online crowd funding. Almerico is also the founder of http://www.CrowdItForward.com, a charity-based crowd funding site that performs "Random Acts of Crowdfunding" and raises money for people in need through a 501(c)(3) charitable foundation.
Almerico is available for interviews and speaking engagements and may be reached by e-mailing media(at)clickstartme(dot)com or by calling 813.410.4658.