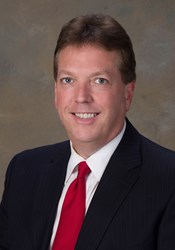 I want to thank The Sean Hannity Show and his wonderful staff for having me on to talk about this badly needed fund. These 13 shooting victims have been basically ignored by the media and this exposure will help many people
New York, NY (PRWEB) October 26, 2013
Crowdfunding expert Kendall Almerico, CEO of http://www.ClickStartMe.com and founder of http://www.CrowdItForward.com, appeared on The Sean Hannity Show to discuss a Crowd It Forward crowdfunding project for the victims of an inner-city shooting in Chicago. As a result of the appearance, the fund doubled in donations in one day.
"I want to thank The Sean Hannity Show and his wonderful staff for having me on to talk about this badly needed fund," Almerico says. "These 13 shooting victims have been basically ignored by the media and this exposure will help many people."
The show, broadcast to millions of radio listeners on October 25, 2013, was hosted by replacement host Rose Tennant, a popular radio talk show host from Pittsburgh, PA. "Almost immediately after the interview concluded," Almerico says. "Donations started pouring in for the victims. Sean Hannity's audience is truly generous and showed great compassion for these inner-city victims that much of the media has ignored."
Tax-deductible donations to help the 13 victims of the September 19, 2013 shooting may be made by visiting http://www.CrowdItForward.com/projects/chicago-shootings. Crowd It Forward has created a crowdfunding web page to accept tax-deductible donations to assist with medical bills for the victims. "The great thing about crowdfunding is that when a lot of people in 'the crowd' just give a little, we can make a huge difference in people's lives," Almerico says. "People like the victims of this shooting who were enjoying an evening of basketball in a local park when they suddenly had their lives turned upside down by gunfire."
About Crowd It Forward
Crowd It Forward is operated by the ClickStartMe Foundation, a 501(C)(3) non-profit organization that oversees distribution of the charitable funds that are raised through the crowdfunding site http://www.CrowdItForward.com. Almerico notes that unlike many charities with large overhead expenses that keep a large percentage of donations to operate, Crowd It Forward guarantees that at least 90% of every dollar donated will be distributed directly to pay the medical bills of the victims of this tragedy. Crowd It Forward also creates "Random Acts of Crowdfunding" to raise money for people who have inspiring stories or who perform random acts of kindness to others. All donations to crowdfunding projects on Crowd it Forward are tax deductible.
About Kendall Almerico:
Kendall Almerico is a nationally recognized crowdfunding expert who has appeared in USA Today, Huffington Post, the New York Daily News, Business Insider, Fox Business Network and hundreds of newspaper, blog, radio and television interviews. Almerico is the CEO of http://www.ClickStartMe.com, a crowdfunding site that provides individuals and businesses with an easy-to-use website to raise funds through online crowd funding. Almerico is also the founder of http://www.CrowdItForward.com, a charity-based crowd funding site that performs "Random Acts of Crowdfunding" and raises money for people in need through a 501(c)(3) charitable foundation.
Almerico is available for interviews and speaking engagements and may be reached by e-mailing media(at)clickstartme(dot)com or by calling 813.410.4658.