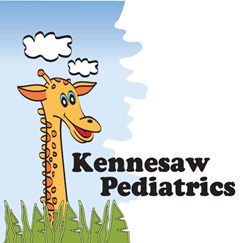 The Group is a great place to talk about your breastfeeding joys and challenges in a supportive environment and there is no cost to attend.
Kennesaw, Georgia (PRWEB) August 02, 2013
A new study finds that Breastfed babies are smarter. Kennesaw Pediatrics offers a breastfeeding class to all mothers who are interested in learning more. Kennesaw Pediatrics is a strong force in the local community and works hard to enrich the lives of those that call it home. Through regular outreach and education opportunities Kennesaw Pediatrics continues to help people get a better understanding about children's healthcare.
"The Group is a great place to talk about your breastfeeding joys and challenges in a supportive environment. It's a wonderful time to meet other moms who are nursing their babies. Pregnant women are welcome as well as any breastfeeding mom in our community regardless of which pediatric practice they use. Our practices' Lactation Consultants will be there to lead the discussion and provide accurate medical information as it relates to breastfeeding," says Kennesaw Pediatrics Lactation Consultant Valerie Vanderlip, IBCLC, RLC.
Kennesaw Pediatrics has discovered that there is a lot of confusion about breastfeeding. Also, there is so much information available about breastfeeding that mothers can become easily overwhelmed. This class educates mothers on several aspects of breastfeeding and allows participants direct access to lactation consultants.
About The Breastfeeding Moms Group
The Breastfeeding Moms class will be held from 10AM until 12 noon on Saturday August 3 and is for all women who want to have a successful breastfeeding experience. It is led by our experienced lactation consultants and open to the public. The discussion includes topics pertinent to the women in attendance. Topics will include: Preparing to breastfeed, Getting a comfortable latch, Ways to increase or decrease milk supply, Family attitudes, Taking care of yourself, and more. The goal of this group is to provide breastfeeding support and education in a positive, relaxed environment. The class is led by Valerie Vanderlip, IBCLC, RLC and Yolanda Kadima, IBCLC, RLC. It is held once a month. There is no charge for this class. Space is limited so please visit: http://www.kennesawpediatrics.com for more information or call: 770-429-1005.
About Kennesaw Pediatrics
Kennesaw Pediatrics was founded in 2003 and is located in Kennesaw Georgia. With their knowledgeable and friendly pediatricians and staff you will feel right at home in a warm, kid-friendly environment. When it comes to a child's medical care, experience, education and training matter and at Kennesaw Pediatrics you can have peace of mind knowing that your child will always be seen by a pediatrician. Our physicians have strong and varied educational backgrounds, and their education and training is ongoing. For more information about Kennesaw Pediatrics please visit: http://www.kennesawpediatrics.com or call: 770-429-1005.