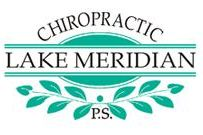 Many [patients] are very pleasantly surprised at how quickly the therapy gets results—about two-thirds of the patients feel immediate relief.
Kent, WA (PRWEB) December 17, 2014
It may sound like something from a science fiction movie, but "laser therapy" is here today and helping many patients in Kent, Washington recover more quickly from a variety of acute and chronic conditions. With the help of advanced medical technology, Dr. Danene Saggau and her team at Lake Meridian Chiropractic use laser energy to reduce inflammation, accelerate healing and relieve pain. Non-invasive and highly-targeted, low-level laser therapy (sometimes called "cold laser therapy") has been proven safe and effective and is now regarded as the gold standard for treating a broad range of musculoskeletal injuries. Dr. George Gedevanishvili, who presents regularly on the science behind low level laser therapy and its clinical applications, was quoted in the American Chiropractor magazine: "Laser therapy has minimal contraindications and virtually no side effects, which makes it the treatment of choice for rapid, non-invasive pain and inflammation relief."
While LLLT initially gained prominence among physicians and trainers in elite athletic programs, this type of care is now available to most patients suffering from auto, work and sports injuries as well as postoperative pain. To date, Lake Meridian Chiropractic has successfully performed more than 3,000 laser therapy sessions.
For Dr. Saggau, what began as a professional interest in the healing properties of laser energy became a personal one after her husband became a patient. "My husband dislocated and fractured his hip in a water skiing accident, and we knew that chronic long-term pain and degeneration were both common problems following this sort of injury. I had already read the research on laser therapy—particularly about its regenerative properties—and had found it compelling enough to take the training. Now I saw LLLT as a way to help my husband. We started his treatment one year post-accident, and today he has no pain, no complications and no degeneration in that hip."
LLLT can be used on larger areas of the body (including the back, neck, shoulder and hip) as well as on smaller joints in the extremities (knee, ankle, elbow and wrist). "When we first began using the laser, we started with acute extremity pain patients. But then we discovered how much laser therapy helps with neck injuries in whiplash cases. Healing is exponentially faster with the cold laser treatment."
Pleased with the results she and her team have achieved with Apollo cold laser technology, Dr. Saggau has upgraded the equipment and now uses a stronger laser that reduces treatment time for patients. "We really focus on the patient experience here at Lake Meridian Chiropractic and we do what we can to be as efficient as possible with patients' time. Since most patients haven't had prior experience with laser therapy, they wonder what it is. They typically expect it to involve something warm, but are surprised to find that the treatment produces a cold sensation on the skin. They also tend to expect treatment sessions to take much longer than they actually do. Plus, many of them are very pleasantly surprised at how quickly the therapy gets results—about two-thirds of the patients feel immediate relief."
About Lake Meridian Chiropractic
Lake Meridian Chiropractic has been providing high-quality, effective chiropractic care to the residents of Kent, WA since 1990. The practice specializes in care for pediatric, adult and geriatric patients and offers treatments for a variety of injuries (including auto, sports, and workplace injuries) as well as other acute and chronic health conditions. Doctors practicing at the clinic have specialized training and experience in a range of advanced treatment techniques, including Atlas Orthogonal Adjustments.
Lake Meridian Chiropractic
12901 SE Kent-Kangley Rd
Kent, WA 98030
(253) 630-1575
http://lakemeridianchiropractic.com
Follow Lake Meridian Chiropractic on Facebook.