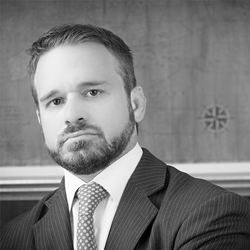 The people who are calling our office are excited by the changes in policy but needing clarification about the legal process itself.
Lexington, KY (PRWEB) November 26, 2014
Thousands of immigrants throughout Kentucky listened anxiously on November 20, 2014, as President Obama, in his address to the nation, invited them to "come out of the shadows." In his remarks, President Obama announced new actions to "help make our immigration system more fair and just."
While it can be difficult to precisely measure the number of undocumented immigrants in Kentucky, the Louisville Courier-Journal reported on November 19, 2014, that they make up 1 percent of Kentucky's population and 1.2 percent of the state's workforce. Thousands of these unauthorized immigrants are immediately eligible for additional legal protections under the expansions announced by President Obama.
The announced reforms to the U.S. immigration procedures introduce or significantly expand three key elements of policy: Deferred Action for Parents (DAP); Deferred Action for Childhood Arrivals (DACA); and, I-601A Waivers. As reported by the Lexington Herald-Leader, these newly expanded immigration policies will help protect 5 million undocumented immigrants and their families from deportation.
Attorney Dan Carman says his Lexington, KY immigration firm, Carman & Fullerton, PLLC (CF Abogados), is already reporting a high volume of inquiries from people across Central Kentucky. "The people who are calling our office are excited by the changes in policy but needing clarification about the legal process itself. Deferred Access for Parents is the big-ticket item, but there are important changes to DACA, as well," Carman said.
Under the new DAP program, parents of U.S. citizens and lawful permanent residents (of any age) may receive work permits and social security cards for three years. There are eligibility requirements, including background checks, resolution of unpaid tax liabilities, and a continuous presence in the U.S. since January 1, 2010.
The primary adjustment to the existing immigration policy known as DACA, Deferred Action for Childhood Arrivals, is the removal of the age cap and shift of the continuous presence requirement date from June 15, 2007 to January 1, 2010. DACA will also be granted for three years instead of two, at which time the person will have to apply to renew.
Law firms across the country are gearing up to help immigrants who need guidance through the legal process, said Carman. "The DACA changes should be implemented within 90 days and the DAP program should be up and running within 180 days. At CF Abogados, we're prepared to help Kentucky immigrants use the legal process to get documents at the first opportunity," Carman said.
CF Abogados is a Kentucky-based immigration law firm serving families in Lexington and throughout the country. They offer immigration services to those who have entered the country legally or illegally; non-citizens, with or without status; individuals or families in need of immigration assistance. The Lexington firm can be reached through their website, http://www.LexingtonAbogado.com, or by calling (859) 971-0060 (Hablamos Español).