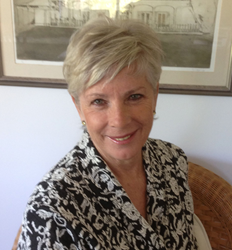 They can speak English, but very often their written business English is not perfect.
Sunshine Coast, Australia (PRWEB) February 25, 2014
Website content writer, Kerry Finch, has this month added a new service to those offered by her business Kerry Finch Writing. Aimed at improving the English on websites that target English-speaking audiences, Ms Finch says the move was demand-driven.
"In an international business environment, there are businesses owned or managed by people whose first language is not English, but who are targeting English-speaking audiences," said Ms Finch.
"My clients who fall into this group have told me that one of the biggest obstacles to doing business with the English speaking world, is that they are not able to project a professional online image. They have the expertise and experience in their particular niches, but their inability to communicate these effectively is holding them back."
It is not just companies and businesses that are located in non-English speaking countries that the service is proving valuable for however. Ms Finch says that many businesses that are run in the United States, Canada, the UK and Australia, for instance, are owned and run by those who are more comfortable in a language other than English.
"Sometimes these are businesses who are importing products from their home countries and selling the products or services to local markets. They can speak English, but very often their written business English is not perfect," Ms Finch explained.
"The result is often that although their websites are receiving visits from people who are ready to buy, a disengagement happens when they have to negotiate poor English. If the communication fails at this point, there is a lack of confidence that ongoing communication will be any better."
Initial Chinese Focus
The initial focus for the service has been Chinese businesses, which are increasingly targeting English speaking clients, particularly those in the export/import areas - and they are the first who have seen the merits of the service.
"China needs to import, for instance, specific raw materials, and it also needs markets for its growing exports of products, services, and technology. Its manufacturing capabilities are being sought out by other countries - the potential is awe-inspiring," said Ms Finch. "But these businesses need to get their message right, not in what is known as 'Chinglish', but in great English."
This message is being conveyed in her website, in Mandarin, at http://www.kerryfinchwriting.com/better-english-chinese-business-websites/.
However, the same principles apply to other languages as well, because this not a translation service being offered - rather one that is 'perfecting your English'.
Kerry Finch Writing is offering a no-obligation review of the content on any website, which can be arranged via the form at http://www.kerryfinchwriting.com/about/.
About Kerry Finch Writing
Kerry Finch Writing is a content marketing company which specializes in providing writing services to online businesses and internet marketing consultants. It has established and maintained, since 2007, the high standards needed for well-researched premium written content for online businesses, with the knowledge that uniqueness and relevance are rewarded by great rankings from the search engines.
It is known to be a content marketing company that offers premium, unique content at fair and reasonable prices to companies and individuals who understand the importance of growing their websites and online footprint – strategically and over time.
About Kerry Finch
In providing writing services for online business, Kerry draws upon a decades of business and life experiences – and being part of a generation who learned how to spell and use correct grammar. Originally a (darned good) secretary, she learned how to effectively communicate in writing by some of the top businessmen and women of the time – in areas including science, technology, travel, insurance and the Law (Australian and international).
Kerry has formal qualifications in Marketing Communications and is a:
Member, Internet Marketing Association
Member, Australian Society of Authors
Member, Internet Society of Australia
For more information about Kerry and Kerry Finch Writing Pty Ltd, visit http://www.kerryfinchwriting.com/about/.