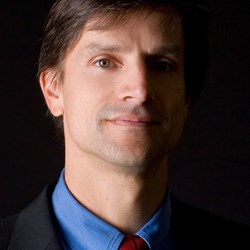 "In order to stay up to date with his current and potential patients, Dr. Kessler has redesigned his website, which is now currently live."
Newport Beach, CA (PRWEB) December 15, 2013
Dr. Robert Kessler, of Kessler Plastic Surgery in Newport Beach, California, has recently unveiled an updated website with a new look and responsive web design. The site http://www.drrobkessler.com is easily accessible by any user, even those on tablets or mobile devices.
In order to stay up to date with his current and potential patients, Dr. Kessler has redesigned his website, which is now currently live. The new site is managed using Wordpress and is fully responsive. Responsive web design (RWD) provides an optimal viewing experience for visitors of websites no matter what type of device they are using. In an age where technology is ever-evolving, it is vital that individuals with a website, such as physicians, make their website easy for all visitors to utilize. Dr. Kessler has recognized this need. RWD eliminates the need for excessive panning, zooming, and other navigation issues by adapting the viewing environment to fit the proportions of the device being used. The new website also makes finding the information a visitor is looking for simpler to locate and includes improved procedure descriptions.
Dr. Robert Kessler is a talented plastic surgeon with extensive experience in cosmetic procedures for the face, breasts, and body. He is board certified in General Surgery and Plastic Surgery. Dr. Kessler received his medical degree with honors from Boston's Tufts University. He then completed a general surgery residency with North Shore/NYU in New York, followed by a plastic surgery residency with the US Air Force and the University of Texas. He has also undergone advanced facial cosmetic surgery training. Dr. Kessler is a member of the council of the California Society of Plastic Surgeons and belongs to the Public Education Committee of the American Society of Aesthetic Plastic Surgeons, where he serves as the Chairman of the Electronic Communication Commissions. He is often asked to lecture to peers on facial rejuvenation, body contouring after massive weight loss, and other plastic surgery topics.
Kessler Plastic Surgery is located in Newport Beach, California. When performing any surgical or non-surgical procedure, Dr. Kessler feels strongly that the patient should first be educated about the treatments. With each procedure he aims to restore a youthful, natural appearance, rather than altering the way a patient looks. Surgical procedures performed by Dr. Kessler that aid him in helping patients to look and feel their very best include, but are not limited to, facelift, rhinoplasty, breast augmentation, breast reduction, tummy tuck, liposuction, and hand rejuvenation. Patients who are not ready for surgery, or who would like to enhance the results of an invasive procedure, may also benefit from Botox, Voluma, Restylane injections or chemical peels. Visit Dr. Kessler's newly designed website or call (949) 644-6544, to schedule a consultation with the best in Newport Beach plastic surgery.
Kessler Plastic Surgery
2121 East Pacific Coast Hwy, Suite 200
Newport Beach, CA 92625
(949) 644-6544
Robert W. Kessler, M.D., F.A.C.S. Google+