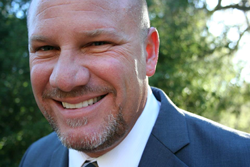 Get connected with the top real estate professional in your city today!
(PRWEB) December 03, 2014
The mortgage and real estate team of Kevin Leonard has just added a new affiliate in San Diego California. The San Diego Realtor will be covering some of the beach cities including, but not limited to, Pacific Beach, Del Mar, and La Jolla. The group recently teamed up with a real estate agent in Oceanside to handle some of the North County transactions as well. All of these new relationships should prove to be fruitful for all parties involved. The new relationships are being formed to help the Realtor and the mortgage originators close more transactions. The affiliate partnerships are designed to co-brand each other in a particular city, zip code, or neighborhood. How they have achieved such success is by working together to provide the buyer the ultimate customer care. From providing a preapproval for a home loan in San Diego to finding the perfect home for their clients, the team of professionals handle every need of the client.
To find out how to work with this team of mortgage and real estate experts click here, http://www.kevinleonardmortgageexpert.com/san-diego/
The real estate market in San Diego has done very well since the housing bubble back in 2007. The current median home value in San Diego is $488,800. San Diego home values have gone up 3.4% last year, and Zillow.com predicts they will rise 0.3% within the next year. The team is capitalizing on that growth and is connecting mortgage originators and real estate agents. By having the expertise of each professional they have been able to turn many prospective home buyers into happy home owners. Kevin Leonard and his team have a way of introducing the buyer with the top real estate agents in their specific areas. Then the team offers the client a preapproval for a home loan, making sure the person is properly qualified to make offers on homes for sale in San Diego. The team helps its entire real estate affiliate group by setting up all the internet marketing tools needed to compete in today's market. By working with the country's top internet marketing staff to professionally create videos and rank websites they have been very successful in connecting prospective buyers with the best agents in their area.
Mr. Leonard and his team started back in early 2014 with videos for "real estate companies San Diego CA", and they have been able to rank the video successfully, and showcase their Realtors affiliates and their services. The group now has a new real estate agent in San Diego to help grow their business. The team will be delivering their information via the internet, and will be promoting them with videos and social media.
About:
Kevin Leonard entered into the mortgage business in 1997 and since then he has become of the leading mortgage experts in the country, and has earned national acclaim for his efforts. Mr. Leonard prides himself in offering constant communication with his clients so that they have a full understanding of the loan process from start to finish. He is personally responsible for thousands of fundings, and along with his team, he has over 5 billion in residential loans funded to his credit. Mr. Leonard has a full understating of the loan process from start to finish, and also consults with a long list of mortgage bankers in the secondary market. There are few, if any, that have the experience that Kevin Leonard has in the mortgage profession. He was one of the first to register with NMLS in 2008 when it was first instituted, and currently is licensed in the state of California as a loan originator. He is partnered with the best real estate agents in San Diego for a good reason—he offers fast pre-approvals with the ability to fund purchase loans quickly. To find out more about reverse mortgage lenders in San Diego, click on the link provided.
Contact:
Kevin Leonard
Phone: (858) 999-3737
NMLS #6279