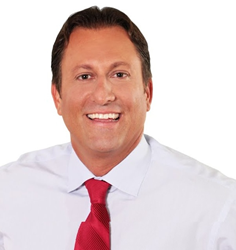 Lerner and Rowe Gives Back is proud to have the opportunity to support Arizona Disabled Sports.
Tempe, AZ. (PRWEB) October 04, 2013
Attorney Kevin Rowe and the Lerner and Rowe Gives Back foundation are proud to once again support the fundraising efforts of the Ability Ball to be held October 5, at 5:00 p.m. at Tempe Mission Palms Hotel located at 60 E. 5th Street, Tempe. The ball includes a live and silent auction, dinner, dancing, athletic awards and live music. Proceeds raised will allow Arizona Disabled Sports to continue supporting adaptive sports and recreation programs for people with disabilities, to include 100% of Team Mesa and Arizona Heat expenses.
"Lerner and Rowe Gives Back is proud to have the opportunity to support the athletes and sports programs of Arizona Disabled Sports," said Kevin Rowe, Esq., founder of the Lerner and Rowe Gives Back foundation. "Their organization is a great example of how creating opportunities can transform and empower individuals of all abilities."
For more information on how to donate an auction item, purchase tickets, sponsor a table, or to make a cash contribution, go to ArizonaDisabledSports.com and click on Fall Fundraiser.
More about Mesa Association for the Disabled dba. Arizona Disable Sports
The Mesa Association of Sports for the Disabled, doing business as Arizona Disabled Sports (AzDS) is a 501c3, non-profit organization dedicated to providing year-round sports and recreation opportunities for individuals with all types of disability. Through participation, athletes realize individual accomplishments, self-esteem, respect for themselves and others. Their vision is to establish a lasting community that creates opportunities and empowers individuals of all abilities through sports and recreation. Learn more about the organization at http://www.ArizonaDisabledSports.com.
More about Lerner and Rowe Gives Back
Lerner and Rowe Gives Back is a nonprofit organization founded by Kevin Rowe, managing partner of Lerner and Rowe Injury Attorneys and Lerner and Rowe Law Group. The organization believes in paying forward the law firm's achievements and successes by assisting other community organizations that serve children and struggling families. Organizations they work with advocate for the improvement of children facing poverty, illness, disease and other areas of need. In addition to children in need, they support groups that touch the lives of the hungry, homeless, sick and abused, and even our four-legged friends. For more details about the non-profit foundation, visit LernerAndRoweGivesBack.com.
Learn more about either of their Arizona law firms at LernerandRowe.com, or LernerandRoweLawGroup.com.
###