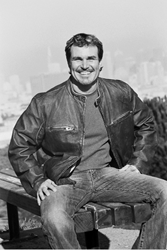 I am grateful and fortunate to my clients because it allows me to do work that I enjoy on a daily basis
Philadelphia, PA (PRWEB) August 05, 2015
"I take pride in offering a higher level of service to my real estate clients over the past 20 years, including insights on pre-sale preparation and aesthetics due in part to my combined work as an interior designer for the last 10 years," says Kevin McPheeters of Addison Wolfe Real Estate.
Kevin McPheeters, Addison Wolfe Real Estate, is featured in a special section of the September issue of Philadelphia magazine as a 2015 Five Star Real Estate Agent award winner.
Five Star Professional partnered with Philadelphia magazine to identify and showcase an exclusive group of real estate agents who have demonstrated excellence in their field. Less than 7% of agents in the Philadelphia area received this recognition.
"I build my business through personal referrals, drawing on the past and present, with an eye to the future. It is a great compliment when clients value working together and are comfortable recommending me to others. I appreciate when they take the time and energy to express that their experience was enjoyable and worthwhile. I am grateful and fortunate to my clients because it allows me to do work that I enjoy on a daily basis," says Kevin.
The 2015 Five Star Real Estate Agent award winners have been carefully selected for their commitment to professional excellence and overall client satisfaction. The award is based on rigorous research with significant focus on customer feedback and providing quality services.
"When we purchased our first home, I enjoyed the process and after some discussion with the agents we worked with I joined their team as a junior partner. That positive experience sparked my desire to help others in what can be a challenging endeavor. As a Realtor I am often called upon to wear different hats: advisor, confidant, teacher, therapist, designer, and friend. It is inspiring to me to be able to have such variety and motivates me to do my best each day," Kevin says.
"The home buying and selling process can be very stressful. Five Star Professional works hard to identify those outstanding real estate agents that can make all of the difference. Five Star Real Estate Agents are experienced professionals that get top marks from their clients and get results," Josh Kimball, VP Marketing, Five Star Professional
Kevin McPheeters's Five Star award profile can be viewed here.
There is no fee to be considered or awarded. Visit http://www.fivestarprofessional.com for more information.