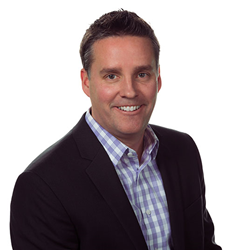 Kevin's knowledge and experience will be a tremendous asset to the Premium team.
Saint Louis, MO (PRWEB) February 16, 2016
Premium Retail Services (Premium), a St. Louis-based provider of retail assisted sales, associate training, merchandising and field marketing announced today that Kevin M. Werner joined the company to strengthen Premium's teams in retail sales and marketing.
Kevin Werner, VP, Sales Operations, will utilize his nearly 20 years of experience in retail leadership with Anheuser-Busch InBev (ABI) to direct the overall productivity and effectiveness of Premium's sales organization. Most recently, Mr. Werner was a Director of Trade Marketing at Anheuser-Busch, where he led, developed, and implemented nationwide sales and marketing strategies to grow sales and brand awareness. In this role, Mr. Werner's organization grew on premise market share through development of new strategic sales, activation and event marketing programs. During his tenure at Anheuser-Busch, Mr. Werner was successful in a number of roles including Geographic Marketing, Sales Operation, and Revenue Management.
With his strengths in developing retail programs, leading sales operation teams, and improving market execution, Mr. Werner intends to provide current and prospective clients impactful retail sales and marketing services while maximizing results. In addition to achieving his Six Sigma White Belt certification, Mr. Werner holds a bachelor's degree in Business Administration from Truman State University.
Mr. Werner is excited about his new career with Premium. "I am proud to be a part of the Premium team and look forward to partnering with clients to provide retail services that drive long-term sales growth."
John Steinhubl, Premium's VP Business Development (and previous ABI sales and marketing leader), is confident that Kevin will bring much success to Premium. "Kevin's knowledge and experience will be a tremendous asset to the Premium team as we continue to build our business in the growing beverage industry."
Mr. Werner and his wife, Mindy, reside in Glendale, MO their two (2) daughters.
About Premium Retail Services
Founded in 1985, Premium Retail Services provides assisted sales, training, merchandising, field marketing and more for retailers and manufacturers across all trade channels.
Headquartered in Chesterfield, Missouri – a suburb of St. Louis – Premium is comprised of thousands of W-2 employees covering all 50 states, Canada, the Virgin Islands and Mexico.
Family owned and operated, Premium is committed to a tradition of integrity, family values and doing what's right for our clients and team members.
Known for our customized, consultative approach, Premium works hard to complement an experienced workforce with innovative answers to retail challenges. So whether you want to correct a simple out-of-stock situation or you need deep insights and analysis to help sharpen your retail approach, Premium has the expertise to help you achieve your goals.
Premium Retail Services. Results are in store.®
For more information, please visit http://www.premiumretail.com or contact Brian Cameron, Vice President of Marketing & Communications at bcameron(at)premiumretail(dot)com or 636.534.2571.