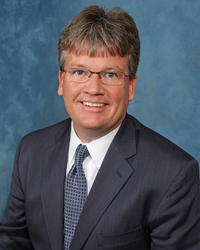 Make sure to get telephone numbers and addresses and take a picture (if you are able to) of the witnesses to the accident.
Denver, CO (PRWEB) February 24, 2017
Countless car accidents occur every day across the nation, yet many drivers don't know what to do following an accident. "When your adrenaline is pumping and a million thoughts are racing through your mind after an accident it can be difficult to know exactly what actions to take," said personal injury attorney Kevin Flesch, founder of Flesch Law.
In order to prepare people on what they should do immediately following an automobile accident, Flesch lists the following six tips:
No. 1: Call the appropriate police agency to document the accident. "Also, don't move your vehicle unless instructed to by the police," stressed Flesch.
No. 2: Tend to your injuries. A person involved in an accident cannot effectively help anyone else if they don't take care of themselves first. "Then they can help the occupants of their vehicle," added Flesch.
No. 3: Get witness information. "Make sure to get telephone numbers and addresses and take a picture (if you are able to) of the witnesses to the accident," noted Flesch.
No. 4: Get insurance information for all vehicles and drivers involved. Individuals involved in accidents need to get insurance policy information (insurance company name, insurance policy number, etc.), agent contact information and driver's license information. "If the police suggest they are going to get all of the information, review it before everyone is released, as they may have missed crucial information you will need later," said Flesch. "Use the camera on your phone to take pictures of the other drivers' insurance cards, driver's licenses and other related documents."
No. 5: Take numerous pictures of the accident scene. It is imperative to take pictures from as many angles as possible. If the accident is at an intersection, get pictures of the signal lights and other signage in the area.
No. 6: Get full medical treatment right away. "Explain to your treating physician all of your aches and pains," concluded Flesch. "Don't leave anything out, and make sure you follow the doctor's orders in the days, weeks and months to come."
About Kevin Flesch, Flesch Law
Kevin Flesch is admitted to practice in all Colorado state courts and the U.S. District Court for the District of Colorado, the U.S. Court of Appeals for the Tenth Circuit, the U.S. Court of Federal Claims and the U.S. Court of Appeals for the Federal Circuit. He is a member of the Arapahoe County, Colorado and American Bar Associations and the Colorado Trial Lawyers Association. Flesch Law specializes in personal injury and criminal defense. For more information, please call (720) 689-0322, or visit http://www.fleschlawfirm.com. Flesch Law has offices in Denver, 999 18th Street, Suite 3000; and Englewood, CO, 333 W. Hampden Avenue, Suite 710.
About the NALA™
The NALA offers small and medium-sized businesses effective ways to reach customers through new media. As a single-agency source, the NALA helps businesses flourish in their local community. The NALA's mission is to promote a business' relevant and newsworthy events and achievements, both online and through traditional media. For media inquiries, please call 805.650.6121, ext. 361.