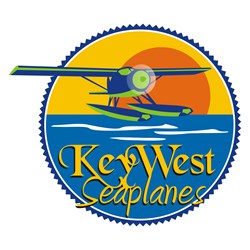 Proud sponsor of the Rudolph Flight again this year...
Key West, FL (PRWEB) December 24, 2013
Key West Seaplanes® and WEOW 92.7 radio sponsor The Official Florida Keys Rudolph Flight radar tracking tonight, Christmas Eve beginning at 6:00 PM EST through 9:00 PM EST. Florida Keys children from Marathon to Key West should look to the skies between 6:00 PM EST and 9:00 PM EST to get a glimpse of Santa's sleigh being guided by Rudolph and his red nose.
It is well-known throughout the world that Santa uses the unique location of The Florida Keys to check his navigational equipment on his way to South America every Christmas Eve. This provides people throughout The Florida Keys to actually be able to spot Rudolph's red nose as the sleigh flies low over The Keys. Key West Seaplanes® has special radar tracking equipment that utilizes the most technologically-advanced capabilities to monitor the location of Santa's sleigh.
Eighteen years ago a local radio station personality by the name of Rudey (aka, "Rude Girl") had the opportunity to interview Santa and discovered that Santa and Rudolph make this flight over The Keys every Christmas Eve. Through learning this, she then coordinated with knowledgeable pilots including Nikali Pontecorvo and those with access to the most state-of-the-art radar tracking equipment at The Key West International Airport to start tracking Rudolph's flight path each Christmas Eve. Then, since 2009, Key West Seaplanes® has sponsored the monitoring of the radar tracking equipment with their very experienced staff and pilots. This special Santa radar tracking equipment allows the most reliable monitoring of Santa's sleigh by specifically honing in on Rudolph's nose. Miss Rudey is the Official originator of the Rudolph Flight tracking. She has since been deemed "Special Elf Rudey" by Santa since it was her special relationship with Santa that prompted him to allow being tracked... otherwise it's rumored that Santa would do it much later at night when all the kids of The Keys would be sleeping!
For a number of years, local pilots Julie Ann Floyd and Nikali Pontecorvo of Key West Seaplanes® have donated their expertise and their time to watch their special radar tracking devices at Key West Seaplanes® base at The Key West International Airport. Tonight's Christmas Eve tracking will make the tenth year Floyd has been involved and at least the 15th year for Pontecorvo. These well-experienced pilots are also the owners of Key West Seaplanes®. Since the formation of this company in 2009, Key West Seaplanes® has sponsored the radar tracking and monitoring with Floyd and Pontecorvo manning the equipment.
Tonight on WEOW 92.7, radio listeners will hear a pleasant blend of Christmas music mixed with popular songs of the day. Radio personalities Bill Bravo and Richard Lopez will be interfacing with the Key West Seaplanes® staff to get the latest updates on Santa's and Rudolph's coordinates and exact location. Listeners will be updated on the best times to see Rudolph overhead and will also have the chance to call in their Rudolph/Santa sightings. Pilot Floyd states, "It's not just the kids that get excited but it's the parents and adults, too! There are countless Rudolph-watching parties that take place all through The Keys and Key West that are hosted with the sole intent for everyone young and old to keep their eyes to the skies while they keep their ear to station 92.7, WEOW."
Key West Seaplanes® is sponsoring the Rudolph flight tracking again this year with the help of WEOW 92.7 Radio. Key West Seaplanes is based in Key West and provides private seaplane charter service for all the mainland of Florida including Miami-Key West Seaplane flights, Seaplane flights to Little Palm Island and local scenic seaplane tours of Key West and surrounding areas. Key West Seaplanes® Bahamas charters are very popular and the flights come and go as passengers schedule. The company's seaplane fleets are all amphibious, meaning they can land on water and also on land, making the seaplane service uniquely versatile. Travelers can start at a ground-based airport or water departure point such as Watson Island Seaplane Base near Miami's South Beach and travel to water-based destinations such as Little Palm Island, Key West, The Moorings and beyond... or land at an airport.
Key West Seaplanes® looks forward to sponsoring the Rudolph/Santa Flight again next year as their relationship with Santa grows even stronger. The company also looks forward to maintaining their radar tracking equipment and installing even more upgrades with all the latest technology... all to keep an eye on Rudolph and Santa over The Florida Keys just like they do every year.