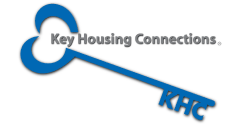 When outsiders think of California, they often think of the beach.
SAN DIEGO (PRWEB) January 30, 2020
Key Housing, the leading California service to locate hard-to-find corporate and short term housing from San Diego to Sacramento at https://keyhousing.com/, is proud to announce a "beach focus" for its Southern California designee for February, 2020. The "Ava at Pacific Beach" complex in San Diego has won the coveted Southern California featured listing designation.
"When outsiders think of California, they often think of the beach," explained Robert Lee, President of Key Housing. "Not surprisingly, we were thus pleasantly pleased when 'Ava at Pacific Beach' beat out the competition to win the coveted SoCal featured listing for February 2020."
Interested persons can view the February 2020 winner at https://www.avaloncommunities.com/california/san-diego-apartments/ava-pacific-beach or at https://www.keyhousing.com/rightside.asp?action=form3&ID=839. Persons who want to read up on tips, tricks, and secrets vis-a-vis the San Diego housing market are encouraged to visit the company's blog at http://blog.keyhousing.com/tag/san-diego/. Indeed, persons with imminent travel plans and a need for corporate housing in San Diego are urged to reach out to Key Housing immediately for a one-on-one consultation. They company's helpful representatives will work earnestly to find corporate housing in what is one of the nation's toughest housing markets, namely San Diego. Those who want to be close to the beach are advised to act early, as San Diego is a hot spot among persons who go on vacation in early spring and summer to Southern California, not to mention among corporate travelers.
ABOUT KEY HOUSING
Based in Folsom, California, Key Housing Connections Inc. specializes in corporate housing and corporate rentals in large cities like San Diego, San Francisco, or Los Angeles as well as smaller cities like Carlsbad, Studio City, and Glendale. Key Housing is a leader in affordable, friendly, short-term serviced apartments in places like San Francisco, Ontario, Costa Mesa, and just about every city in California. Whether it's furnished apartments or serviced corporate housing, search, click, or call today!
Key Housing
(800) 989-0410
https://www.keyhousing.com/