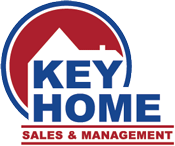 Our early commitment to "doing a better job" continues on today.
Springfield, VA (PRWEB) January 31, 2015
Since Key Home was established in 2010, their main focus was to preserve their exceptional service and commitment in providing the best property management services - for property owners and tenants.
Early 2014 Betty Best and George Flood formed a real estate group, the Key Home Sales Team, and brought additional agents on board, they were confident that the new team would provide the level of service necessary to ensure their clients were well represented. Very sadly, George passed away in September 2014, after a brief battle with metastatic melanoma.
Fulfilling a vision George had before his passing, and with the assistance of his wife Bernadette who joined the team, they combined the real estate and property management under one roof – Key Home Sales & Management. It was their goal to redefine and highlight the full range of expertise, and their ability to serve not only in the daily management of homes, but also in their clients' buying and selling needs as well. Key Home Management remains an independent property management firm, and The Key Home Sales team operates under the brokerage of RE/MAX Executives – separate but equal partners in Key Home Sales & Management.
Betty Best stated, "Our early commitment to "doing a better job" continues on today. Key Home Sales and Management is dedicated to ethical business practice, and giving back. We will continue to pass on that success to further causes close to our hearts: finding better treatments for melanoma, and helping children who are ill and victims of domestic abuse and poverty. We are blessed by our success, by our wonderful clients, and by the quality of staff and agents we have on our team."
In order to make their online presence reflect their new company and mission, Betty contracted with Revamp Strategies, LLC to redo their logo, website and social media. Their goal was to create a website that reflected their brand and to create a website that is informative and easy to navigate. The new site was launched about 10 days ago and their current landlords and tenants love the new portal system and easy access. The real compliment came from potential home buyers in the Northern Virginia area. The Key Home sales team recently received several calls from potential buyers that needed help in finding their dream home, and when the Key Home Sales & Management real estate professional asked how they found out about them, the answer was "Searching online! Their site was the only one that had real information versus just homes for sale."
Key Home Sales & Management members stated "Our number one commitment is to provide the best professional services with home buying and selling in the Northern Virginia area." (Real Estate Services other than Management provided through RE/MAX Executives, Springfield VA)
Their offices are located in Springfield, VA and they represent home sellers and buyers throughout the entire Northern Virginia region (including the following counties: Arlington, Clarke, Fairfax, Loudoun, Prince William, Stafford, and Warren, and the independent cities of Alexandria, Falls Church, Fairfax, and Fredericksburg). The Key Home team can be reached at (571) 217-1571.